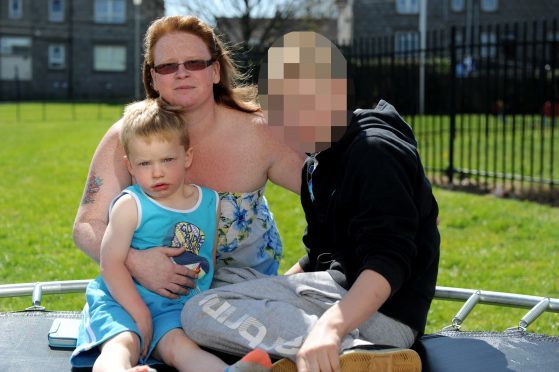 A family today praised the efforts of brave rescuers who tried to save the lives of a mother and her young son who died in a tragic beach accident.
Julie Walker, 37, jumped into the North Sea after her six-year-old son Lucas fell into the water at Aberdeen Beach during a family day out on Saturday afternoon.
Several people leapt into the freezing water in the hope of saving them but struggled against strong waves which had dragged the mother and her son further out to sea.
Today her family thanked members of the public for their help as well as the efforts of the emergency services.
Paramedics battled to save the primary school boy and his mother who were taken to Aberdeen Royal Infirmary but later died.
Police, coastguard and RNLI volunteers were also involved in the rescue.
The family said in a statement today: "As a family we are understandably devastated by the loss of Julie and Lucas, a much-loved mother and son.
"Julie was a kind and loving mother who would have done anything for her children, while Lucas was a lively and energetic little boy who was inquisitive by nature.
"We would like to express our heartfelt thanks to the emergency services who assisted at the scene, and would also like to say how grateful we are to the members of the public who entered the water that day to help.
"We would also like to take this opportunity to thank everyone for the countless messages of support we have received. We can take great comfort from them at this extremely difficult time.
"As a family we now have to come to terms with our devastating loss and would request that we are left to do this in private."
Ms Walker and her son Lucas, who lived in the Northfield area of the city, were out on a day trip with her 13-year-old son Samuel who also jumped into the water to help them.
He is still believed to be in hospital receiving treatment.
Ms Walker was actively involved in her community and was described as a doting mother to her four children. She was believed to have separated from Samuel's father several years ago.
Dozens of floral tributes have been left at the spot where Lucas fell into the sea by friends, neighbours and other members of the public during the week.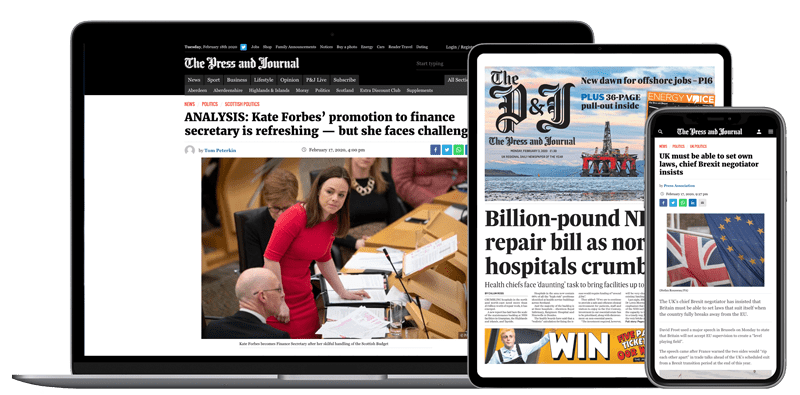 Help support quality local journalism … become a digital subscriber to The Press and Journal
For as little as £5.99 a month you can access all of our content, including Premium articles.
Subscribe