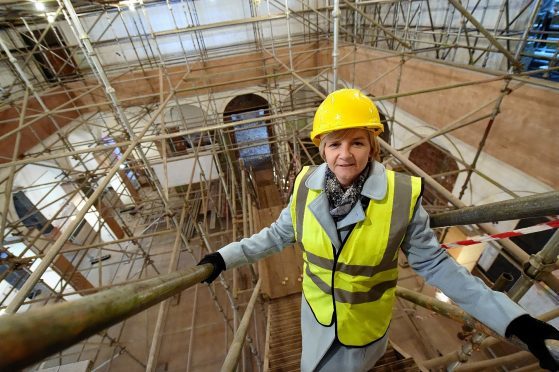 It is the biggest cultural project ever undertaken in the north of Scotland – and people power can make it happen.
Member of the public are being asked to help find the final £10million needed to transform Aberdeen Art Gallery and be a part of something very special.
The Press and Journal is backing the £30million Inspiring Art and Music Campaign and from Monday will be giving away a free print every day from the gallery's impressive collection.
In return, readers are being asked to make a donation – however small – and have a stake in the future of the north-east culture and art scene.
The money will help create 21 new gallery spaces alongside digital displays and a rooftop viewpoint, and the hope is the ambitious project will be completed by November 2017.
Aberdeen Art Gallery and Museums manager, Christine Rew, said: "Every challenge can be turned into opportunity and now people have the opportunity to be part of a development which will secure the future legacy of the gallery for generations to come, just as the patrons of its past once did.
"Featured in The Press and Journal will be a number of the paintings from our collection so readers can start their own collection.
"Each of the six prints we have selected offer insight into different artists, different time periods and bring different meaning to different people, but they are linked as they are loved by the residents of Aberdeen and visitors to the art gallery.
"All we ask in return is that when you place the painting on your mantelpiece or into a photo frame to hang or your wall, you consider becoming part of the story of Aberdeen Art Gallery by making a contribution to its future – any contribution."
The gallery opened its doors in 1885 thanks to a public fundraising campaign, making it even more fitting that it is once again the people who hold the key to its future.
Art collector John Forbes White, artist George Reid and granite merchant-come-art collector Alexander Macdonald were the first patrons.
The collections have been growing ever since, butt can no longer be contained within the outdated complex at Schoolhill.
The success of the gallery has become a double-edged sword, as the ageing building can no longer do justice to the treasures it holds.
The Cowdray Hall concert venue also lacks a modern entrance and The Remembrance Hall has, ironically. become a place people seldom visit.
The redevelopment will dramatically enhance the visitor experience by restoring the gallery and improving links with Cowdray Hall.
Room will be made for high profile special exhibitions for the first time, and a rooftop gallery and terrace will be the crowning glory.
Aberdeen City Council deputy leader Marie Boulton has also urged residents play their part in the building's renaissance.
"The redevelopment is a once-in-a-generation project which could inspire the creativity, spirit and cultural identity that could shape our city for decades to come," she said.
"It could project us on to national and international stages and draw crowds from all corners of the globe."
Press and Journal editor-in-chief Damian Bates said: "This is a fantastic opportunity and the Press and Journal is delighted to be on board.
"The future of Aberdeen Art Gallery can play a vital role as we continue to flourish as a city and embrace an exciting future."
To make a donation visit www.aagm.co.uk/donateor or text AAGM002 to 70191 to donate £10 now.
To discuss how you or your business might like to support the Inspiring Art and Music fundraising campaign, contact campaign manager Michael Hodgson on 01224 523670, or e-mail MHodgson@aberdeencity.gov.uk.
Digital readers who would like prints please can e-mail competitions@ajl.co.uk with full contact details.
Details about how to donate are on the back of the prints.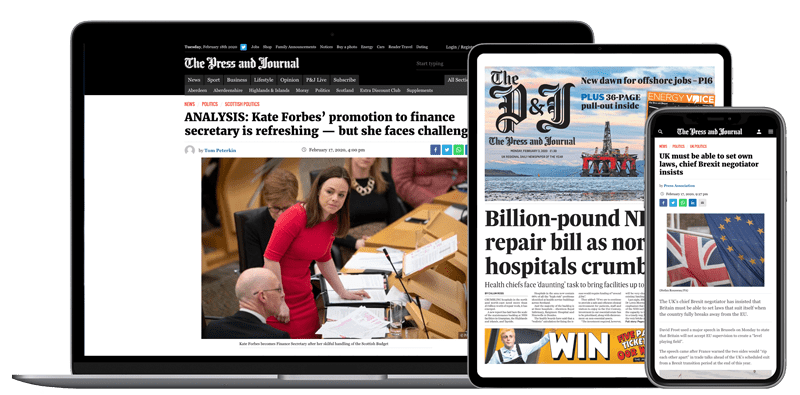 Help support quality local journalism … become a digital subscriber to The Press and Journal
For as little as £5.99 a month you can access all of our content, including Premium articles.
Subscribe