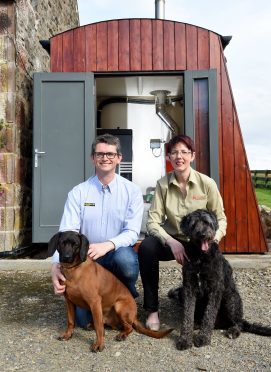 It's hard to believe Sycamore Cottage once lay derelict and in desperate need of some TLC, before it was transformed into a gorgeous country escape in Fyvie.
Owners Helen Timperley and Athol Duckett kept the faith, and their impressive renovation is now priced at offers over £220,000.
They are selling up to repeat the process all over again with another cottage renovation, and hope to find a very special owner who stands to make an extra £3,500 a year for putting the heating on.
The pair run AD Heating which focuses on chip boilers and renewable heating and they clearly practise what they preach, having installed a specialist heat hut in the back garden.
Heating comes from a pellet boiler and solar panels, and radiators have been replaced with pipes which run round the skirting boards inside.
Thanks to the government's renewable heat incentive, Helen and Athol are paid per kilowatt of renewable heat produced against the EPC, bringing in £3,500 every year for the two-bedroom cottage.
"We're really passionate about this concept of a chip boiler and our business and home life is very much linked.
"Sycamore had not been lived in for seven years; we couldn't live there whilst we renovated, which shows how bad it was.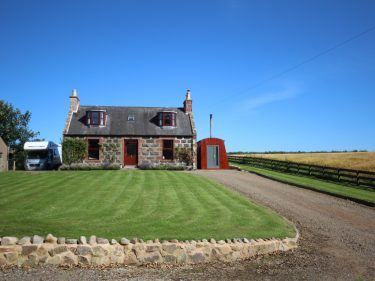 "As soon as we walked in we got this feeling of home and we've really tried to keep that.
"The cottage goes back to the 1800s and underfloor heating just was not possible. There are pipes running all the way round the skirting and we've got our heat hut in the garden.
"It looks like a railway carriage from the outside and contains our boiler and our chips.
"It's just like ordering oil only instead you are replenishing your chips.
"Thanks to the scheme, you are basically getting your heating and hot water for free, particularly in the summer months thanks to the solar panels.
"It's been a complete no-brainer for us, it's efficient and it brings in money," she said.
Helen is equally passionate about the restoration having started with little more than a shell.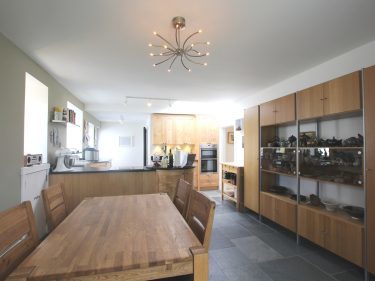 Features such as a traditional slate roof mean it retains a traditional element, and Helen will miss the cosy lounge.
"It was started from scratch and I'm going to miss this room in particular," Helen said.
She added: "It's so cosy, which has come in handy for Aberdeenshire winters.
"We worked really hard in the kitchen as well."
Units in the kitchen are made from Sycamore, in keeping with the name, and there's also slate flooring in the utility room.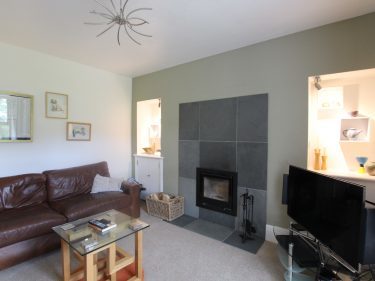 Other quirks such as a carved timber banister and two good-sized bedrooms show just how far the cottage has come.
It's also only a short walk from the village of Fyvie, which has a primary school and shops alongside the historic Fyvie Castle.
Dyce airport is also a 30-minute drive away.
The gorgeous period features coupled with a novel heating system which actually brings in money makes Sycamore a quirky, yet lovely home.
Contact Stewart and Watson on 01888 563773.