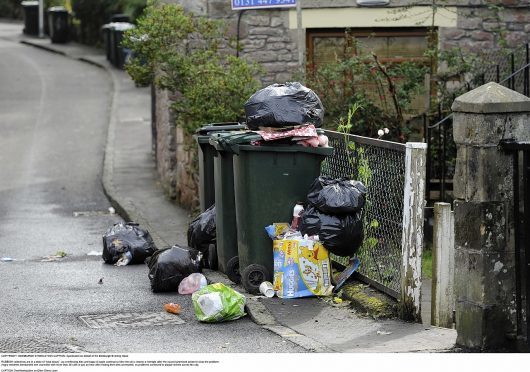 Binmen across Aberdeen could go on strike in a row over their festive working hours.
Union bosses last night warned they could ballot members over proposed changes to working arrangements for Christmas and New Year.
Currently, bin staff and street cleaners can voluntarily agree to work on the seasonal bank holidays in return for triple time or a double time and a day off in lieu.
But Unite claims Aberdeen City Council wants to change the conditions and give managers the power to make it compulsory for staff to work the holiday.
Last night, council chiefs insisted there were "no plans" to change the arrangements and claimed the final say would be with staff.
However, Unite regional officer Tommy Campbell said: "The agreed voluntary policy was working well up until earlier this year.
"In January, council managers told our members that if they worked the public holidays on January 1 or 2, they would have to take their day off in lieu by the end of the month.
"This was done completely without consultation or agreement, and it led to a situation where many of the workers simply didn't want to volunteer.
"But instead of acknowledging that they made a mistake, the council has decided to make things even worse, by pushing ahead with this completely unfair policy.
"I doubt many council managers will be forced to work their bank holidays. It really is a case of 'us and them'.
"If management don't withdraw these plans, we will have no choice but to put the matter into dispute, and ballot our members for industrial action."
Opposition SNP group leader Stephen Flynn said the possibility of industrial action was "extremely worrying".
He said: "I would call on the administration to give these workers a 100% guarantee their conditions will be respected."
But finance convener Willie Young dismissed the claims, and said: "As far as we're concerned there will be absolutely no change of terms and conditions.
"There has been no strikes at the council since 2012, I believe Mr Campbell is trying to orchestrate a dispute where there is none.
"Instead of the current volunteer system, we are offering them the choice of working the public holidays and in lieu they will get triple time or double time and a day. If they don't want to do this then we will go back to the system we had last year."
An Aberdeen City Council spokeswoman said: "We have no plans to impose anything."
In 2013, a strike was threatened by employees at the council's Kittybrewster depot over supposed poor treatment by bosses of a worker.
Comment, Page 25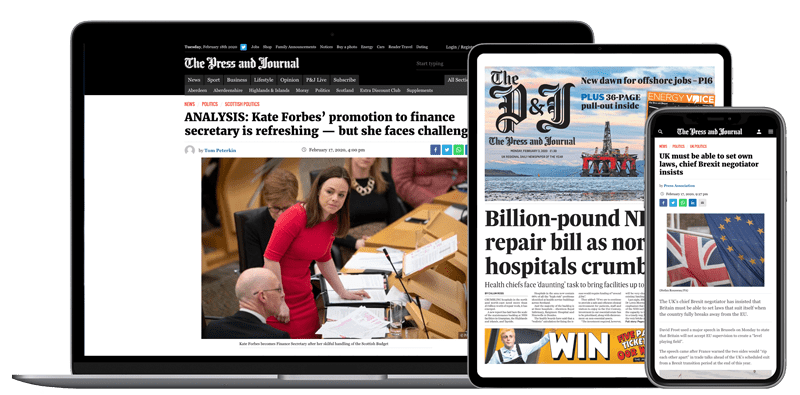 Help support quality local journalism … become a digital subscriber to The Press and Journal
For as little as £5.99 a month you can access all of our content, including Premium articles.
Subscribe