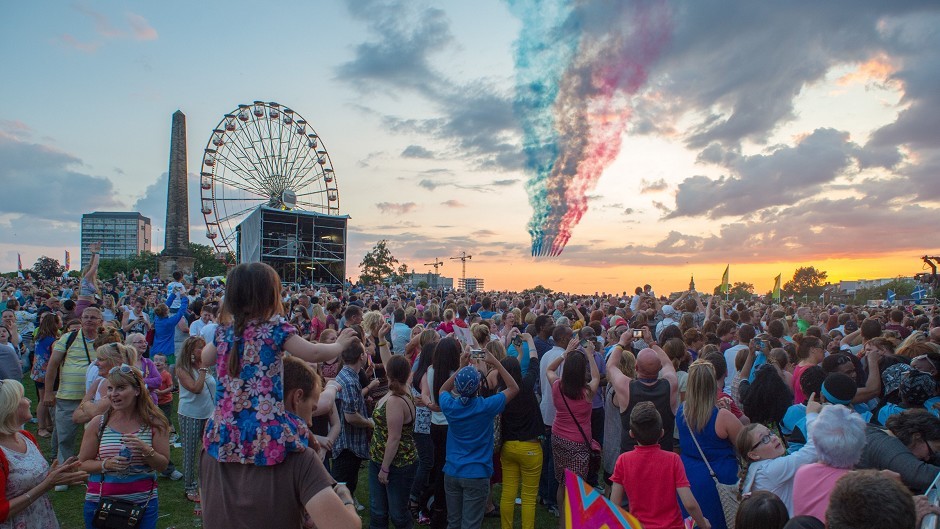 A high-profile sporting event, taking place this weekend in the north-east of England, could soon be replicated in the north-east of Scotland.
Councillors will discuss proposals later this month for the creation of a Great Aberdeen Run which would take in many of the city's iconic landmarks.
This Sunday, the Great North Run will be held once more with tens of thousands of runners getting on their marks for the 13.1mile race between Newcastle and South Shields.
And it has emerged Aberdeen City Council is striving to bring the UK-wide Great Run scheme to the Granite City as early as next August.
Plans for the half marathon and 10K are still in their early stages, but the route has been drawn up to include all of Aberdeen's major landmarks, including the university, the Beach Ballroom, Pittodrie and Marischal College.
The Great Run Company, who are behind this Sunday's Tyneside spectacle, said they were hopeful the plans would be given the green light by councillors.
A spokesman said: "We are busy with preparations for 57,000 people coming onto the streets of the north-east of England this weekend.
"We held runs in Aberdeen in the distant past and obviously, given approval by the council committee, we would like to see a run return to Aberdeen."
Last night, Ross Smith, director of policy for the North East England Chamber of Commerce talked of the economic benefits brought to the region by the event.
He said: "It has generated hundreds of hours of positive media coverage across the globe and showcased our fantastic coastline and famous bridges across the Tyne.
"Not only does this publicity boost tourism, it also brings in thousands of visitors who both take part and watch Sunday's race.
"The Great North Run has been taken to the region's heart and is a definite highlight of our sporting calendar."
Aberdeen City Council leader Jenny Laing added: "The economic benefits to the city would be enormous.
"There should be no limit to our ambitions as a region and a city.
"We have seen what the Commonwealth Games brought to Glasgow and what the Great North Run brings to the north-east of England.
"I see no reason why this can't be replicated here."