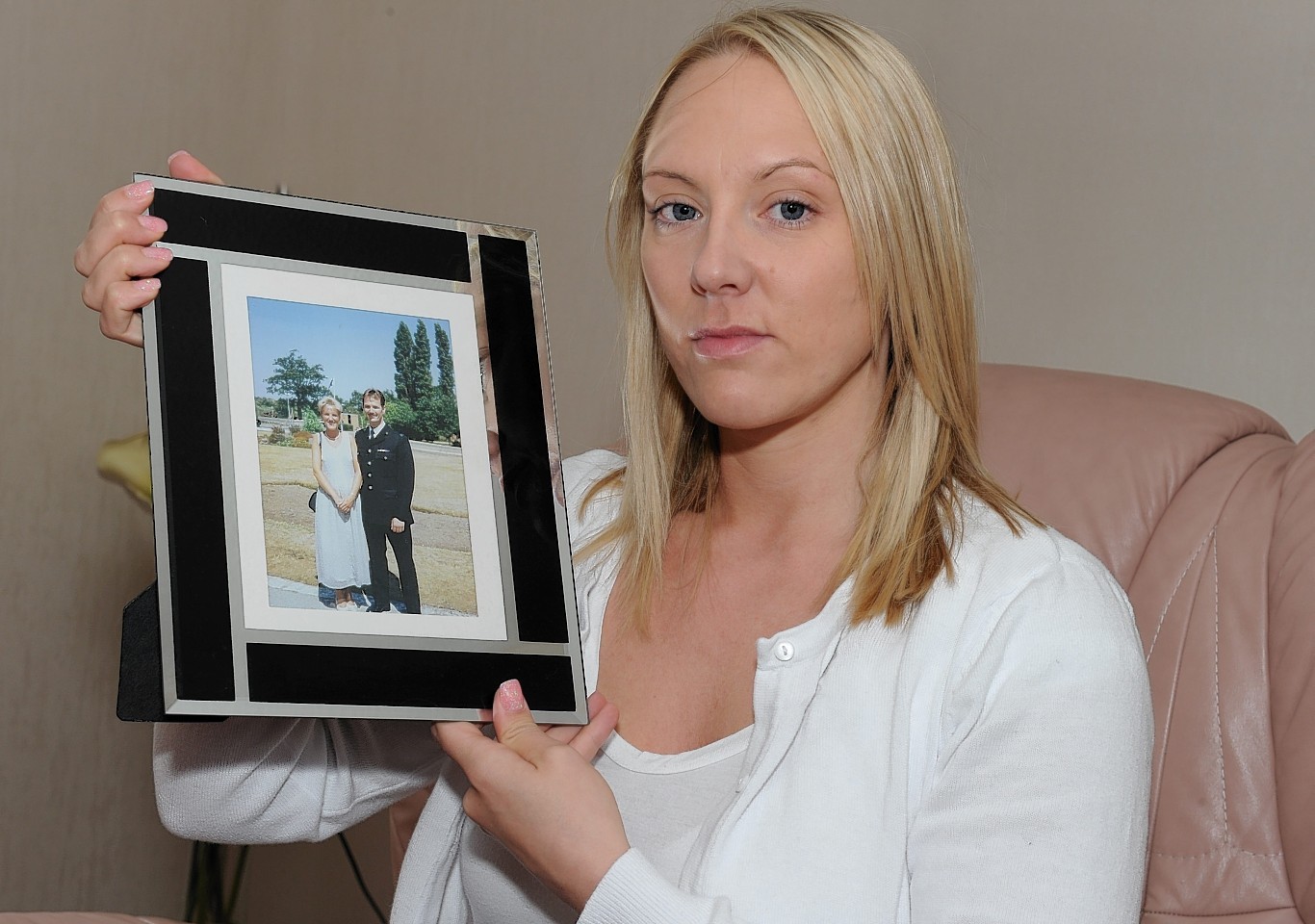 The sister of a murdered north-east man is "devastated" that the man convicted of manslaughter for his role in her brother's death will be released from prison in just nine months.
Ameen Jogee won an appeal against his murder conviction in a landmark ruling by the Supreme Court on joint enterprise law earlier this year.
Yesterday he was sentenced to 12 years in prison after being re-convicted of manslaughter following a two-week retrial at Nottingham Crown Court.
He has already served more than five years which will count towards his sentence.
Jogee was 22 when Paul Fyfe, 47, originally from Aberdeen, was stabbed through the heart in Leicester in June 2011.
Yesterday Mr Fyfe's sister Jill Fyfe said: "The sentence is really disappointing for us.
"I think the worst thing was the reaction from Jogee's family in court, who were shouting and jeering.
"I understand they are going to be happy but my brother is still dead and I think they could have been a bit more respectful of that, at least until we had left the court.
"No matter what the outcome, Paul is not coming back.
"I think I would have been happier if he (Jogee) had been told he had another six years to serve but in England his sentence is halved so he will be out in nine months.
"In the end of the day he walked away and left my brother to die.
"I think it is really unfair that we have had to endure appeal after appeal for five years and he is going to walk free."
Jogee was jailed for life in 2012 under the "joint enterprise" law which treated the accomplice the same as the person who committed the deadly act – Mohammed Hirsi.
But the Supreme Court ordered Jogee be retried on murder and manslaughter charges, after ruling the law on joint enterprise had been wrongly interpreted for 30 years, in February this year.
He was cleared of murder but a jury unanimously convicted him of manslaughter.
Jailing him, Judge Gregory Dickinson said: "Paul Fyfe was attacked in his own home. It was unprovoked and totally without justification.
"The consequences for his family were and remain devastating.
"This was not a spur of the moment event.
"You and Hirsi went to the home … late at night intending to attack Paul Fyfe and to cause him some harm.
"You intended to encourage Hirsi to attack Mr Fyfe."