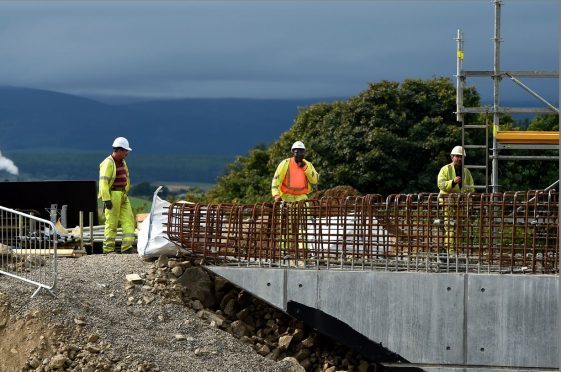 An Aberdeen road will close this weekend as work progresses on the £750million Aberdeen Western Peripheral Route (AWPR).
The C89C Chapel of Stoneywood to Fairley Road will close temporarily this weekend to enable construction of the new Dykeside Roundabout.
The closure will begin at around 8pm on Friday, and will reopen at 6am before rush hour on Monday.
A Transport Scotland spokesman said: "The C89C Chapel of Stoneywood to Fairly Road is a well-used route and the contractor has timed this closure to minimise the impact it may have on drivers.
"We would like to encourage those drivers who would consider using this route at weekends, for instance when travelling to the airport, to plan their journey in advance. They should also give themselves additional travelling time so that they can reach their destination safely and on time.
"We thank road users in advance for their patience during this period."
Access to local homes and businesses will be maintained.
The AWPR/B-T project is expected to bring in an additional £6 billion to the north-east economy and create around 14,000 jobs over the next 30 years, including more than 1,000 jobs for the construction industry.