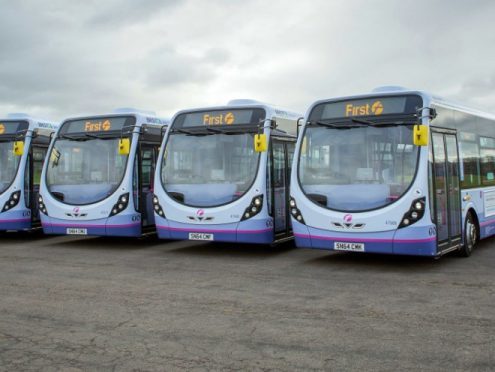 Council chiefs in Aberdeen are poised to start a £4.5million digital strategy which will pave the way for driverless buses, a new digital traffic management system and even park benches equipped with wi-fi.
The council's finance committee will be asked to approve the four year "Being Digital" plan next week, which aims to allow access to a vast number of council services online, in a move that could save around £5million.
Much of the council's IT systems are at least four years old and just 4% of services are available on the internet.
And town house insiders say that by October next year the basic infrastructure will be in place to allow for the projects before the end of the decade.
The council's digital tsar, Simon Haston, has already briefed senior administration members on the "Smarter Aberdeen" strategy.
Mr Haston has previously said super-fast wi-fi could be in place in the city centre by the end of the year.
The council could also buy driverless cars and buses to add to its current electric car club fleet.
Underground cables will be laid to allow for super fast broadband throughout the city.
Opposition councillors have previously rubbished claims that the plans as "science fiction".
Council leader Jenny Laing said the multi-million pound project was just a stepping stone to the city's digital future.
She said: "Far from being science fiction what we will be undertaking shows our commitment to making Aberdeen the UK's digital capital.
"In coming years the city will change radically, and technology that seems out of this world will now become a reality before the end of the decade.
"The launch of our Being Digital strategy is just the first step in what will be an exciting journey for the city and the north-east."
But SNP group leader Stephen Flynn called on the council leader to concentrate on the "day job".
He said: "I think on the face of it this is a good news story for the city.
"But I also think that councillor Laing should be concentrating on the day job of running the city instead of pretending to be Steve Jobs."