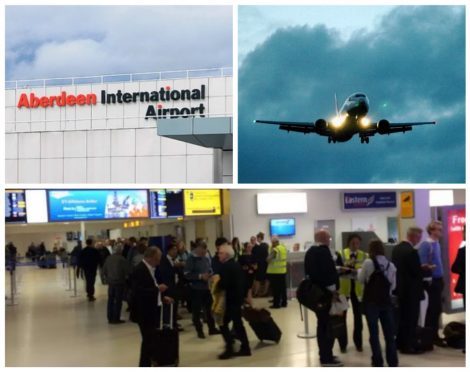 The runway at Aberdeen Airport has been closed tonight following reports of a hole being found.
Bosses at the airport have since opened a smaller section of the runway to allow some planes to land and takeoff.
The issue occurred at around 5pm . Massive queues have already formed at the airport following a number of flights being cancelled and delayed.
They are:
ARRIVALS CANCELLED
5.15pm Scatsta
5.20pm Scatsta
6.10pm Kirkwall
7.50pm Manchester
9.50pm Manchester
10.20pm Birmingham
DEPARTURES CANCELLED
4.50pm to London City
6.25pm to Manchester
6.30pm to Birmingham
6.30pm to Bergen
6.40pm to Kirkwall
8.20pm to Manchester
5pm to Paris
ARRIVALS DELAYED
5,30pm from London Heathrow, now expected 6.19pm.
6.05pm from Birmingham expected at 6.46pm
6.55pm from Copehagen expected at 7.19pm.
7.20pm from Wick expected at 8.10pm.
8.05pm from London Gatwick expected 9.50pm.
DEPARTURES DELAYED
5.40pm to Norwich, no estimated time at present
5.45pm to Bristol, no estimated time at present
5.55pm to Stavanger expected to leave at 7pm.
6.10pm to Sumburgh, no estimated time at present
6.25pm to London Heathrow, no estimated time at present
7.35pm to Leeds Bradford, expected to leave at 8.35pm.
8.30pm to London Gatwick, estimated to leave at 10.15pm.
The 6.05pm from Bergen has been diverted.
A spokesman for the airport said: "We are currently experiencing disruption to services due to damage to a very small section of tarmac at the south end of the runway.
"As a safety precaution, we have promulgated a shorter available runway length than normal and consequently will have a limited number of departures and arrivals.
"A repair is underway, however we are having to contend with low visibility weather conditions. We would advise passengers to check with their airline before traveling to the airport.
"We will continue to update our website and social media channels as more information becomes available."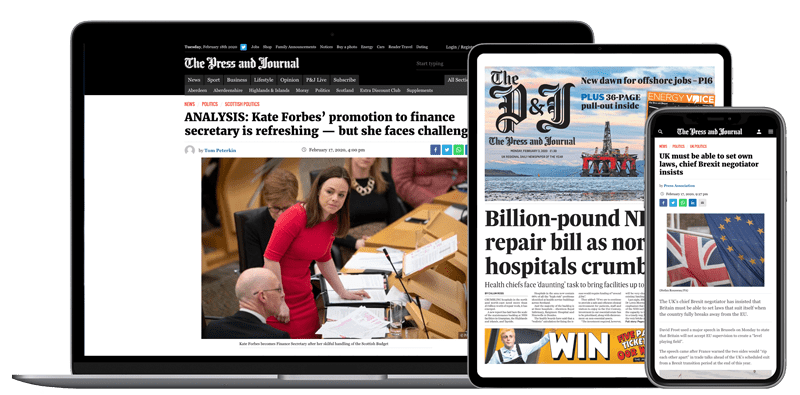 Help support quality local journalism … become a digital subscriber to The Press and Journal
For as little as £5.99 a month you can access all of our content, including Premium articles.
Subscribe