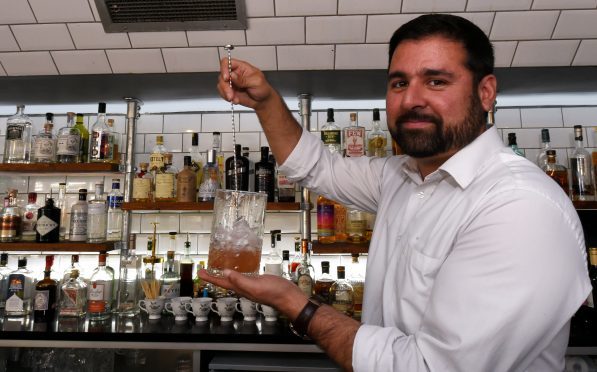 The co-founder of a popular Aberdeen cocktail bar and a restaurant urged people to support local independent businesses to prevent any others from closing.
Business owners around the city said they were saddened to hear of the demise of Beetroot Restaurants.
Many restaurateurs blamed the downfall of Cue and The Adelphi Kitchen on the ongoing downturn in the oil and gas industry and the increase in chain restaurants opening in shopping centres.
Adrian Gomes, who operates Belmont Street's Tippling House cocktail bar and the Rye and Soda bar and restaurant, said: "It is with great sadness that we hear of the closure of Adelphi Kitchen and Cue Barbecue, owned by our good friend Chris Tonner and Beetroot Restaurants.
"Always a driving force for new trends, culinary excellence and interesting concepts, Chris's establishments, his talented teams and his creativeness will be sorely missed by both the city and the industry.
"We have complete faith in his revival however and, as they say, you can't keep a good man down."
Mr Gomes encouraged the public to continue to support local, independently run businesses to prevent more restaurants like Cue and The Adelphi Kitchen falling victim to the North Sea oil crisis which has weakened the Aberdeen economy.
He added: "Please support your local bars, restaurants, cafes, retail and businesses in general, they really are the lifeblood of any city, not just ours.
"Chains and nationals do indeed contribute of course, however I truly believe you will find the best and most creative food, drinks and service overall in independently owned businesses.
"Aberdeen does not need kicked whilst it is currently down, keep the economy strong and buy local."