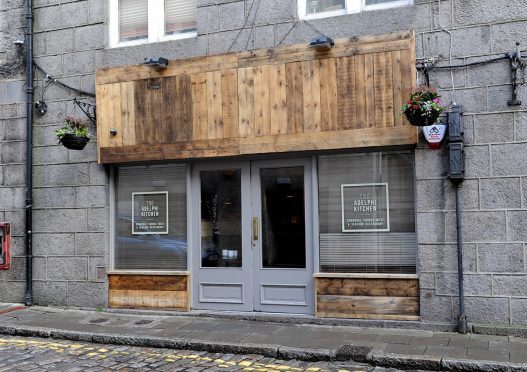 Two popular Aberdeen restaurants have closed and up to 20 jobs are at risk after the award-winning company behind them ceased trading.
Beetroot Restaurants Limited, which operates The Adelphi Kitchen and barbecue restaurant Cue – formerly The Courtyard – announced yesterday that both restaurants would be closed with immediate effect.
Management told the around 20 staff employed by the two businesses that they would likely lose their jobs.
The popular Adelphi Kitchen opened on Adelphi Lane in 2014, and Cue's previous incarnation, the Courtyard, has been attracting diners to Alford Lane for many years.
Chris Tonner, chief executive of Beetroot Restaurants said yesterday: "It is with a heavy heart and great sadness that we have to announce that Beetroot Restaurants will cease trading.
""With immediate effect the Adelphi Kitchen and Cue Barbecue will close their doors to customers.
"It's safe to say that sustaining local independently owned restaurants in Aberdeen over the last 12 months has been a challenge that unfortunately, has beaten us.
"We would like to thank all our loyal customers, suppliers, staff and friends for all the support over the last eight years in business. What a journey it has been."
Mr Tonner also confirmed the company will soon be going into liquidation.
Beetroot Restaurants Ltd last year won the excellence in customer service award at the Northern Star Business Awards.
And last week it was announced the Adelphi Kitchen was shortlisted for this year's I-On Food and Drink Readers award for casual dining in Aberdeen.
The news comes after the company behind The Albyn bar in the city's west end announced that it would go into administration last Friday.
Another owner of an independent restaurant in Aberdeen, who did not wish to be named, said: "This is a tragic loss for the city, these two local businesses, like all other local businesses, are so important for Aberdeen.
"We are people who live here and are invested in the city, and we buy products from local producers like butchers and fishermen.
"The financial crisis from the oil industry crash has done a lot of damage to local businesses like ours, and yet licences are still granted to chain restaurants in the big shopping malls, when really we need to focus on preserving local places like ours."