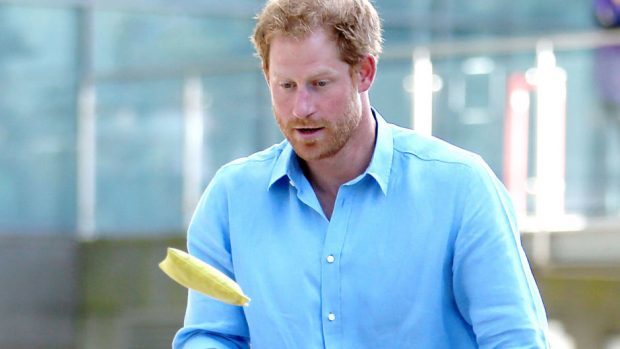 It was a tragedy which rocked the world and united tens of millions of people in grief over the death of the "People's Princess".
But for a young Prince Harry – aged just 12 when Diana died in a car crash in Paris in 1997 – it was a mother he was left mourning, rather than the global icon crowned "the most beautiful woman in the world".
And it took a special Army mentor to help rebuild his confidence in the years after the loss of his mum.
The prince – now aged 32 – revealed that a colour sergeant played a major role in getting his life back on track as he spoke at a youth mentor training event at Stonehaven's Mackie Academy as part of the Diana Award.
It was set up in memory of his mother, Princess Diana, and taking part in a series of activities, Prince Harry was asked to share who his mentor was.
He credited his colour sergeant from his 2005 entry to the Sandhurst military academy.
He said: "I was at a stage in my life when I was probably lacking a bit in guidance.
"I lost my mum when I was very young and suddenly I was surrounded by a huge number of men in the Army.
"He was someone who teased me at the right moments and gave me the confidence to look forward, to actually have that confidence in yourself to know who you are and to push forward and try to help others."
He did not reveal his name, saying "he wouldn't want me to".
The Diana Award chief executive, Tessy Ojo, praised Prince Harry for sharing his story and said she hoped it would lift the stigma around mentoring.
She said: "It was fantastic that he was also able to talk about his own mentoring experience and having benefited from having a mentor in the military.
"I think that goes a long way with young people who think mentoring is a bad thing, and if you have a mentor something is wrong with you.
"I think we all know from time to time in life you have a mentor, mentoring plays a significant role in our lives, so hopefully that will inspire many more young people to take up being a mentor, and take up being a mentee."
Mrs Ojo said Prince Harry was proud the awards had been set up in memory of his mum.
The prince was greeted by a crowd of cheering Mackie Academy pupils and staff when he arrived in the north-east yesterday for his first official engagements in the region.
The Stonehaven school's head teacher, Louise Moir, said everyone loved meeting him.
She said: "It was lovely he took the time to stop and speak to them, one little girl further up I literally thought her jaw was going to hit off the floor when he shook hands with her.
"It is great memories and it has been a while since anyone from the royal family has been to Stonehaven.
"So it's been quite an occasion for the town this morning."
Prince Harry met 60 youngsters who are training to become mentors in their schools.
He also met recipients of The Diana Award, including Jamie McIntosh, 17, from Edinburgh, who received the award for writing a book to help teenagers deal with grief after his mother Monica lost her battle breast cancer.
He told the prince he decided to write the book after looking for help and finding nothing aimed at helping teenagers through loss.
Harry praised him for trying to help others deal with grief.
He said: "That's what's it all about, it's trying to stop other kids in your position having to go through what you had to go through and now your book is going to help everyone around you.
"If anybody around me ever has any grief, especially close family, you feel as though you can help because you've got the experience and that's what mentoring is all about."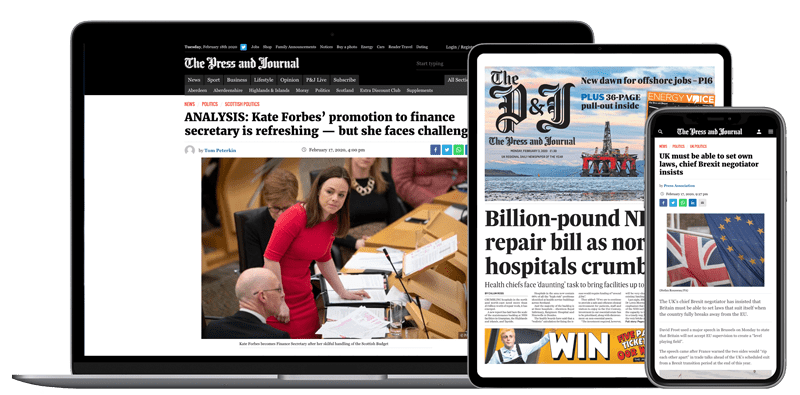 Help support quality local journalism … become a digital subscriber to The Press and Journal
For as little as £5.99 a month you can access all of our content, including Premium articles.
Subscribe