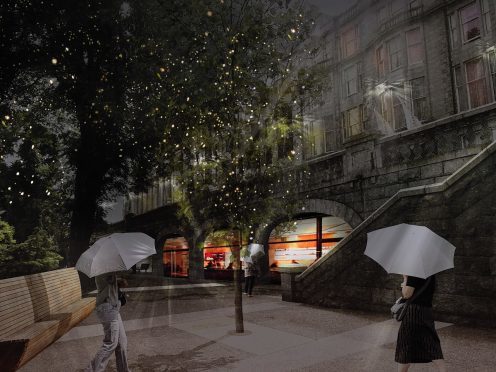 A north-east MSP has urged the Scottish Government to support plans to regenerate an Aberdeen city centre park.
The local authority has brought in the team behind London's Olympic Park to redesign Union Terrace Gardens.
LDA Design will lead the £17million project, and is now drawing-up detailed plans for the city centre park.
Plans for the garden could now include an amphitheatre, a bridge linking Belmont Street and Union Terrace, and shops and galleries in the arches.
North-east Conservative MSP Ross Thomson has called on the Scottish Government to support the regeneration project.
"Given the knock-on impact that the downturn in oil and gas is now having on the wider Aberdeen economy, I have asked what support the Scottish Government can now offer," he said.
"Improving the heart of Aberdeen will be a key part in attracting and retaining the workers that we need to maintain a successful economy in the north-east.
"There are already a number of private sector developments in the pipeline, including office and hotel projects, but the upgrade plans for Union Terrace Gardens could be a catalyst to improve links around the city centre that would have a much wider impact."
In January 2012, the Granite Web – featuring a cultural arts centre and two public plazas – was selected as the preferred design following a public referendum, but was shelved when Labour came to power later that year.
It marked the end of a four-year debate that split the city, after Sir Ian Wood offered £50million of his own money to create a street-level public square over the sunken Victorian space.
Former first minister Alex Salmond – then Aberdeenshire East MSP and now Gordon MP – was a supporter of proposals to bring the gardens back to life.
Mr Thomson added: "Ms Sturgeon's predecessor was a vocal backer of the previous plans to revamp Union Terrace Gardens.
"Among many messages of support in the media, the first minister at the time said the regeneration of the gardens would benefit 'the whole of the north-east which wants to see a vibrant city centre'.
"I am aware of broader commitments made as part of the Aberdeen City Region Deal, but this is something specific to the city centre, which the SNP nationally have previously supported."
A Scottish Government spokeswoman said: "Primary responsibility for any redevelopment of the city centre lies with Aberdeen City Council and this project was not identified as a priority for inclusion in the Aberdeen City Region Deal.
"The Scottish Government would, of course, consider any approach from the council in the normal way."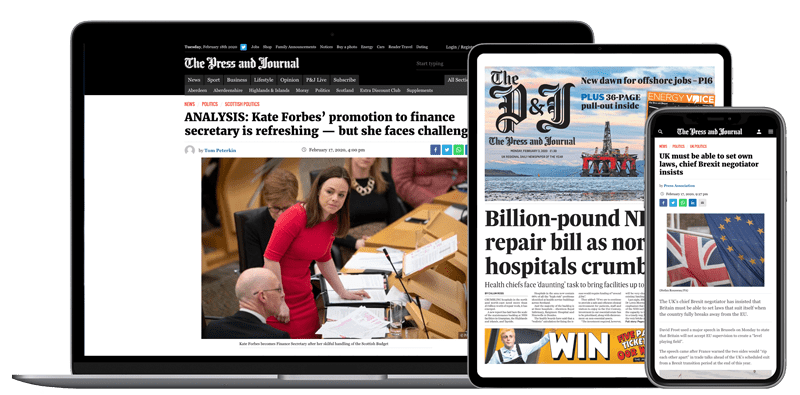 Help support quality local journalism … become a digital subscriber to The Press and Journal
For as little as £5.99 a month you can access all of our content, including Premium articles.
Subscribe