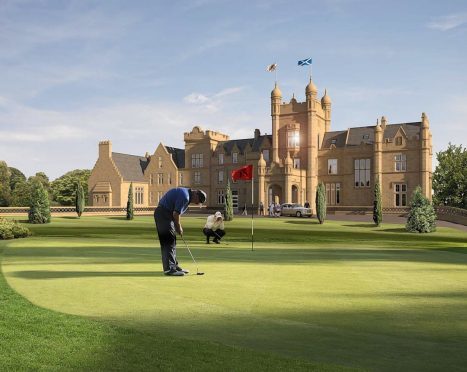 Councillors have pushed on with plans for a north-east golf course designed by US sporting legend Jack Nicklaus despite the threat of a U-turn.
A full meeting of Aberdeenshire Council yesterday quashed the chance to backtrack on a previous decision to approve 90 homes and an 18-hole golf course on the Ury Estate, near Stonehaven.
The golf scheme was backed by Aberdeenshire councillors by 40 votes to 20 in April, despite concerns about the loss of the historic Slicewells Woods.
However after the Duke of Fife – who is behind the neighbouring Chapelton of Elsick development – successfully challenged an £8million developer contribution bill to the Court of Session, councillors were asked to reconsider their approval of the golf course.
The Elsick Development Company had been asked to hand over the money to the Strategic Transport Fund (STF) as part of its planning consent – but judges reduced the bill to just £287,000.
Yesterday the council's head of planning and building standards, Robert Gray, said the case means the council had been left with "no means to collect any money" for the fund from the FM Group, which is behind the Ury Estate development.
The STF money from the Jack Nickaus development would go towards the knock-on traffic issues at the Bridge of Dee in Aberdeen.
Mr Gray added since the STF could no longer be used, the council had to use a "transport assessment" to seek funds for local roads.
He said: "Using a transport assessment, we don't actually require than money from them."
However, Stonehaven and District councillor, Raymond Christie said the golf course was "supported by 98% of residents in Stonehaven".
He also dismissed Slicewells Woods – which has been described as "irreplaceable" – as "a bunch of scrubby trees".
East Garioch councillor Martin Ford moved to refuse the application due to the impact on the ancient woodlands.
The trained botanist said: "We are not talking about a habitat that is ancient trees, we are talking about the ecosystem that is ancient woodlands. What you are looking at is an ecosystem that has developed literally over a millennia.
"We should agree to negotiate and get something better from the developer and preserve the ancient woodlands."
Stonehaven and District Lib Dem councillor, Peter Bellarby, moved to continue supporting the application.
He said: "There were significant, exceptional circumstances regarding economic and social benefit that outweighed the loss of ancient woodland."
His motion was backed by 48 votes to 13, with one no vote.
The FM Group's developer's obligations towards local schools and community facilities have not been affected by the court case.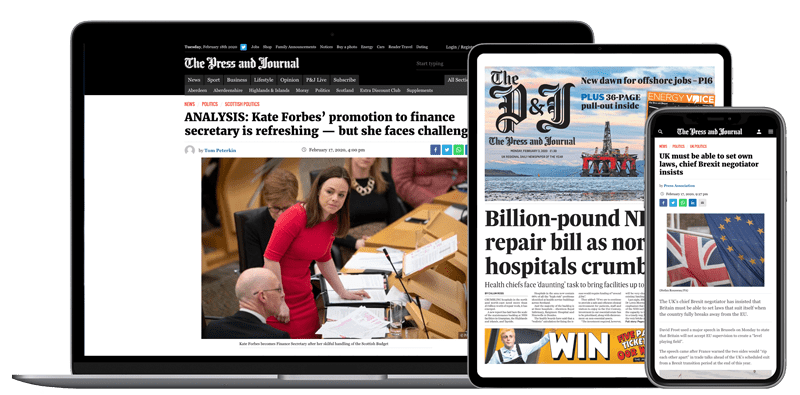 Help support quality local journalism … become a digital subscriber to The Press and Journal
For as little as £5.99 a month you can access all of our content, including Premium articles.
Subscribe