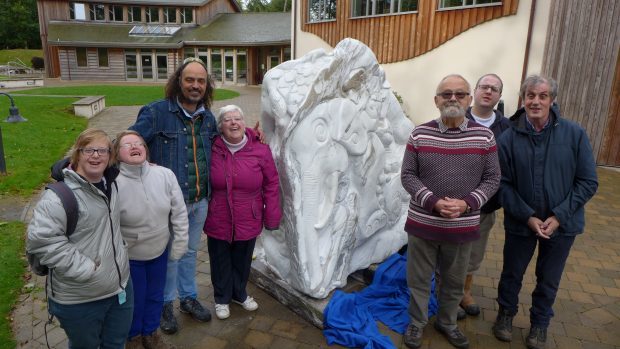 A disabled community in Aberdeen has come together to create a beautiful marble masterpiece to represent its spirit of unity.
Since June last year, the residents of Newton Dee in Bieldside have worked with Brazilian sculptor Albertino Costa every week to carve the artwork out of an enormous boulder of Italian marble.
The artist had previously worked with the villagers to sculpt a white phoenix for the community, which offers homes and work opportunities for adults with learning disabilities and other needs.
And yesterday around 100 permanent residents of Newton Dee came together for the grand unveiling of their latest creation, an incredible piece depicting an elephant, dolphins, birds and a range of other animals and themes.
Mr Costa, who freely gave his services for two days a week for the last 15 months and donated the marble for free, said the project worked wonders to strengthen bonds in the community and teach many people new skills.
He said: "We've been working every Thursday and Friday since last June, every week, come rain or shine we were there carving, chiselling, hammering, grinding, sanding – we did it all.
"It was very nice because we had several groups coming at a time, so almost every villager got a chance to join in."
One of the Newton Dee residents who Mr Costa helped to create the sculpture was Linda Esson.
She said: "We loved it so much. It was hard going at first, but in the end I really, really enjoyed it, and working with Albertino was good fun.
"I worked on the elephant's tusk and trunk, I had to sand it down with sandpaper to make it nice and smooth.
"I really had a good time, and I would love to do it again because it was so much fun."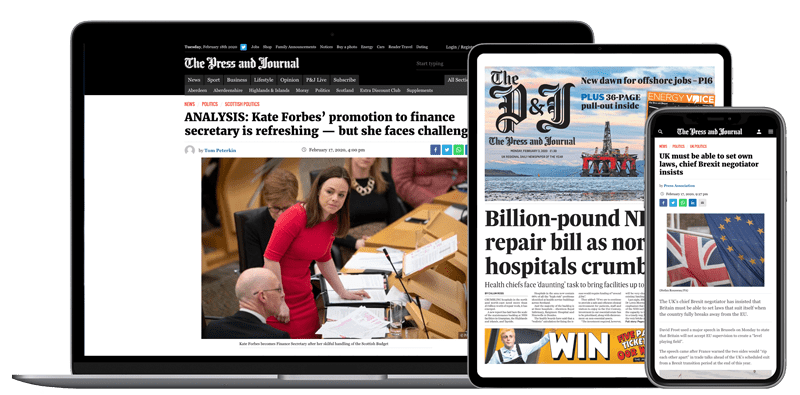 Help support quality local journalism … become a digital subscriber to The Press and Journal
For as little as £5.99 a month you can access all of our content, including Premium articles.
Subscribe