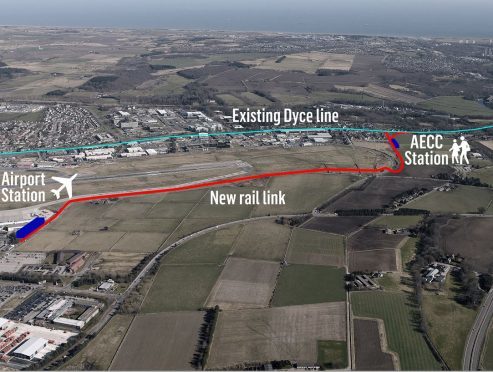 Transport Scotland will meet planning bosses in Aberdeen next month to discuss plans for a £70million rail link to the airport.
The local authority unveiled plans to connect the airport and new Aberdeen Exhibition and Conference Centre with the city centre last month.
At the time they appealed the Scottish Government to devolve air passenger duty (APD) to allow the council to collect £20million towards the project, but this has since been rejected.
But next month, a team from Transport Scotland will meet council representatives on Friday, November 4 to discuss the plans.
Finance chief Willie Young said it was a "positive" step and that infrastructure was necessary for the local economy.
He said: "From our point of view it is positive than Transport Scotland are going to come to Aberdeen to look around.
"It is positive that they have not said no.
"Any city in the world, never mind Scotland or the UK, needs infrastructure.
"We hope to work with Transport Scotland and the Scottish Government to make this a reality.
"We have to connect the airport, the Aberdeen Exhibition and Conference Centre to show we are serious about the regional economy.
"We have called for the devolution of taxes such as air passenger duty and a tourism tax to pay for this but if this does not happen then we would be prepared to make a contribution out of the capital budget."
However Graham Dickson, finance spokesman for the opposition group at the council, said a recent meeting had suggested the numbers do not justify the cost.
He said: "It will be interesting to see what the assessment of Transport Scotland is.
"This was discussed at length at a recent Nestrans meeting and the conclusion was that the numbers who would use the rail line do not justify the cost.
"It also said there were a number of other projects around Aberdeen which would be more viable.
"However if Transport Scotland come up with a solution to make the project work for less than the current estimate of £70million then we will look at that."
A Transport Scotland spokeswoman said: "A meeting with Aberdeen City Council has been agreed."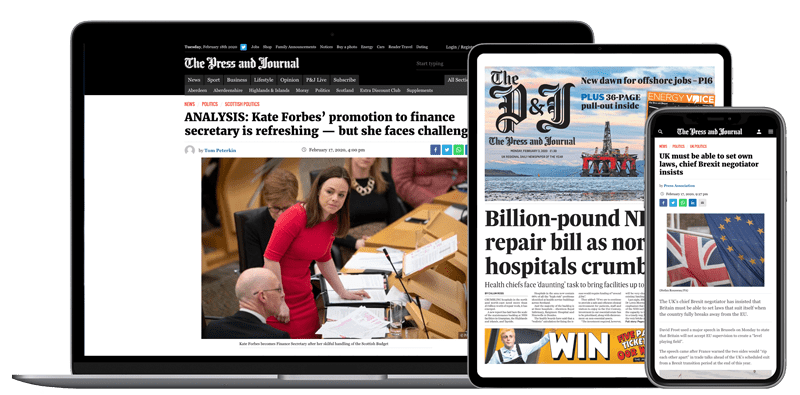 Help support quality local journalism … become a digital subscriber to The Press and Journal
For as little as £5.99 a month you can access all of our content, including Premium articles.
Subscribe