Heavy rainfall will continue to batter parts of the north overnight and tomorrow with river levels expected to rise, forecasters have warned.
The Met Office has issued a yellow rain warning for Grampian throughout today with between one and two inches of rainfall expected to fall.
Their warning comes as the coastguard announced the stranded Transocean Winner rig may not be moved from the Isle of Lewis due to the severe conditions.
The north-east has been hit by sustained downpours throughout today, with one inch of water falling in south and west Aberdeenshire.
But the weather is expected to get worse before it gets better with a yellow alert in place till 6pm tomorrow.
The deluge is expected to cause river levels to rise towards the banks, however, forecasters say the flood risk is one of low impact.
Paul Arbuckle, a Met Office meteorologist based in Aberdeen, said: "The past week the wind has been set in an east, south-east direction which is fairly unusual for this time of year.
"It's been caused by a blocking pattern, with an area of low pressure that's been sitting across Scandinavia."
The warning is not in place for Moray or the Highlands which are expected to be relatively unaffected by the current bout of rainfall.
Meanwhile, more than two months after the oil rig crashed into Lewis, the structure has not left the area to a red tape issue.
The Maritime and Coastguard Agency (MCA) has confirmed there has been a delay in obtaining final permissions for the voyage to a Turkish scrapyard.
And even if clearance is obtained, bad weather may also hold it back from leaving.
The delay is likely to be adding considerably more to the bill for the 17,600 tonne drilling rig, already estimated at £38m.
The rig was loaded in Broad Bay onto the Hawk semi-submersible heavy lift ship more than a week ago.
An MCA spokeswoman said: "Sea fastening work to make the Transocean Winner rig ready for its journey on the back of the Hawk heavy lift vessel has been completed and signed off.
"The Hawk remains in Broad Bay while final approvals are obtained for her to take the rig to Malta and then onto Turkey. These approvals have to be from all parties involved under EU directives."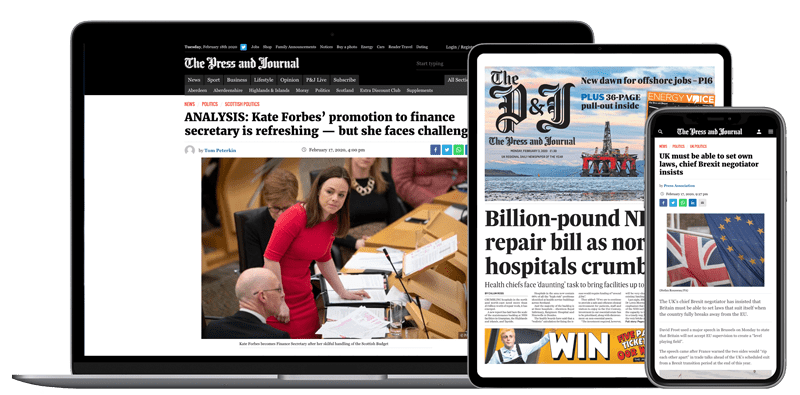 Help support quality local journalism … become a digital subscriber to The Press and Journal
For as little as £5.99 a month you can access all of our content, including Premium articles.
Subscribe