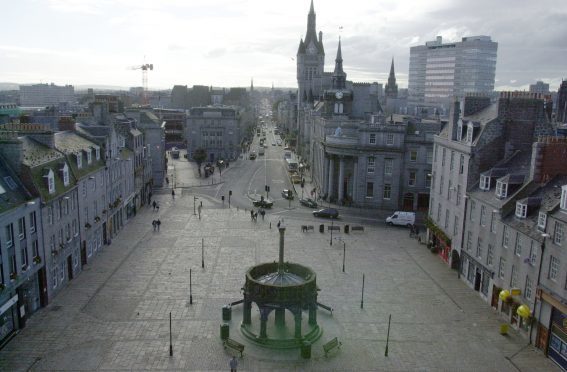 Public events such as Oktoberfest could soon become a more permanent fixture on the Castlegate.
The cobbled square has been earmarked by the council as one of the key locations for investment in the 25-year city-centre masterplan.
The street has been included in stage two of the masterplan, meaning any rejuvenation work will be carried out within four to seven years.
However, the authority has said this will not prevent it from starting to explore different options for transforming the site.
Among the measures which could be introduced over the next few years are restrictions on the businesses allowed in the area, protection from bad weather and a new paving surface.
Council leader Jenny Laing said: "As part of the consultation we had with the public it was clear that they felt that it is not being used to its full potential.
"People want it to become some kind of civic square and our plans will reflect that.
"I think what we have to bear in mind is that a great deal of these buildings are privately-owned – I have already written to those owners on Union Street and said we want to work together with them to help improve the street, I think we would want to do the same with the Castlegate."
In the long term, it is hoped the square could accommodate cafes, restaurants, hotels and markets.
However, the proposals are at an early stage and no in-depth designs have been drawn-up yet.
Among the concerns raised by the public is the surface of the cobbles, which are uneven and can be slippery in wet weather.
The council says the resurfacing works which have been proposed would be designed to remedy this.
Key to the project would be a "resurfacing" to create a high quality public space which would encourage its use.
A new and improved junction could also be part of the plans, to allow cyclists and pedestrians to access the rest of the city centre or beach more easily.