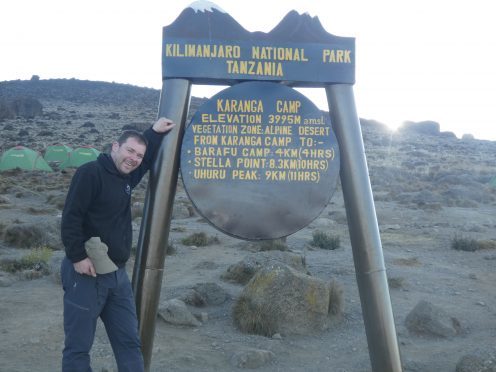 There are myriad different ways of contributing to charity.
You can make a donation, buy a raffle ticket, bake a cake or run a marathon.
Iain Jenkins, a senior finance consultant at Aberdeen-based company, Absoft, wasn't content with picking any of the softer options.
Instead, he set himself a supersized challenge and ended up raising more than £3,000 for Cancer Research UK after scaling the summit of Mount Kilimanjaro.
There was nothing straightforward about his gruelling trek to Africa. On the contrary, Mr Jenkins had to push himself to the limit.
At 5,895m, the highest mountain in Africa took Iain five days to conquer and saw him overcome altitude sickness, freezing temperatures and the notoriously demanding Barranco Wall.
He was part of an 11-strong team of hikers who were each raising money for their own charities.
And he said after reaching his goal: "I was so grateful to have the support of the team and my fellow climbers who were fantastic throughout the entire hike.
"There are usually a few climbers who don't quite make it to the top, so we were delighted and extremely proud that all 11 reached the summit.
"Altitude sickness kicked in late for me, but when it did the climb became really tough. We were only able to stay at the top for about ten minutes before having to come back down.
"However, the view was truly breath-taking; to the left was an ice floe and to the right was a lunar landscape – it felt like I was on the moon!
"It was a fantastic experience which I'll never forget and while challenging, filled with great memories.
"One of the craziest moments was climbing up the Barranco Wall, which is an infamously steep climb, when my phone signal kicked back in and I decided to give Pam, my girlfriend, a quick call.
"The rest of the team were looking at me as if I was totally off my head while I chatted on the phone, even as we scrambled up the wall!
"I'm immensely appreciative of all the donations I've received and I would like to thank everyone who has supported my climb.
"I lost a number of family members to cancer when I was younger and a few years ago, decided that I would do my bit to raise money for Cancer Research UK.
"At the time, I told myself I'd either run a marathon or climb Mount Kilimanjaro by the time I was 40. It just so happened that I ran the Paris Marathon in 2012 and then decided to climb the mountain too!"
Absoft owner Ian Mechie added: "We are extremely proud of what Iain has achieved. He is a valued member of our team and an inspiration to all of us here.
"The amount of money he has raised for charity through this challenge is absolutely fantastic, and we congratulate Iain on such an immense achievement."
Cancer Research UK is the world's leading charity dedicated to beating cancer through research. The charity discovers new ways to prevent, diagnose and treat cancer.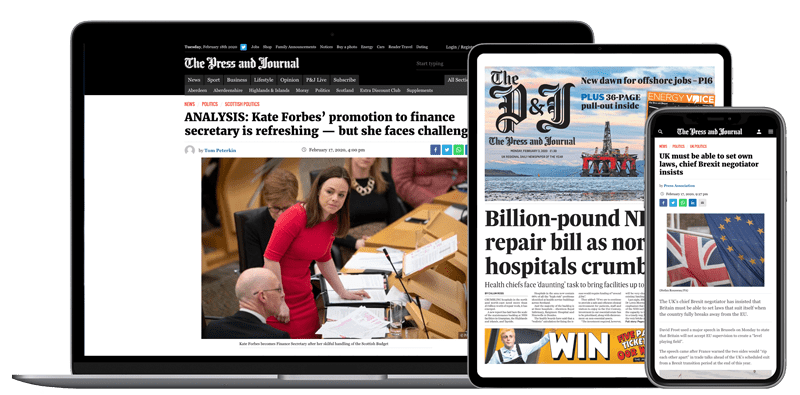 Help support quality local journalism … become a digital subscriber to The Press and Journal
For as little as £5.99 a month you can access all of our content, including Premium articles.
Subscribe