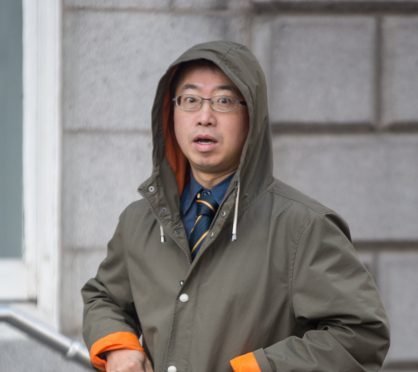 A pharmacist was today jailed after forging prescriptions and committing VAT fraud of more than £200,000.
Conrad Chau altered prescriptions to get pharmaceutical firms to send him more drugs at a discounted price so he could sell them on to other companies at a profit.
The 51-year-old faxed down copies of prescriptions for quota controlled drugs pretending that they had been written out by doctors while he owned the Holburn Pharmacy in Aberdeen.
Chau, 50, who is no longer involved with the business, also changed addresses on invoices to a location in Saudi Arabia so that the VAT was zero rated and failed to pass on the proper documents to his accountant.
The married dad was rumbled after it emerged that he had been submitting fake prescriptions to two drug companies between February and June 2013.
He admitted a string of fraud charges when he appeared in court charged with the offences last month and was sentenced yesterday.
Fiscal depute Kelly Mitchell previously told the court: "The accused pretended to these companies that he had dispensed his monthly quota to genuine patients and thereafter sent over quota orders, these were sent by fax and e-mail and contained fraudulently altered prescriptions for products that had never been prescribed by relevant doctors."
The fraud was discovered when a comparison was made between the genuine prescriptions issued by local GPs and received by the NHS, and the forged versions of the same documents, which had been sent to the pharmaceutical companies.
Miss Mitchell told the court that while the search was being carried out boxes had been delivered which had invoices in them from the pharmacy to a healthcare practice in Saudi Arabia.
She said: "The invoices suggested that drugs were being exported to Saudi Arabia, as such the sale was deemed to be zero rated for VAT."
Inquiries carried out by the NHS fraud service established that the health care practice that the invoices were sent from was actually operating in Glasgow.
Miss Mitchell said: "An individual from the healthcare centre in Glasgow provided 24 invoices from June 2012 to July 2014 all showing details of VAT charged to the then Holburn Pharmacy, he confirmed that the VAT had been paid to the accused by way of BACS transfer.
"The total of the payment was £214,790.77."
Chau's solicitor, George Mathers, said his client had now sold the pharmacy and was working as a locum elsewhere.
He said that his client had not initially realised the seriousness of the offence and that someone had been given him bad advice. Mr Mathers said the city centre pharmacy, which he bought in 1995, was performing well until the owner made bad business decisions.
After setting up a post office franchise, which set him back £100,000, he realised it was not a successful enterprise and his business suffered.
The solicitor said his client had been loyal to his staff and didn't want anyone to lose their jobs.
Mr Mathers said: "He's extremely worried about the whole matter. He's been very anxious for many months."
The court heard that Chau intended to pay back the cash he had fraudulently taken.
However, William Summers described it as a "loss to the public purse" and jailed the pharmacist for 20 months.
Gordon Young, Head of CFS, said: "Conrad Chau's actions could have delayed the provision of medicines to patients in need, due to the control measures in place. Engaging in criminality to wholesale medicines erodes the trust between community pharmacists, GPs,pharmaceutical companies, patients and NHSScotland.
"Counter Fraud Services will continue to work in partnership with all health boards and law enforcement partners in Scotland to prevent, deter and detect fraud and will pursue fraudsters whenever they are identified."
Cheryl Burr, Assistant Director, Fraud Investigation Service, HMRC, said: "Conrad Chau had traded legitimately as a pharmacist, but financial greed led him to commit VAT fraud. Our message is clear – it is simply not acceptable to steal from the tax system and, ultimately, from honest UK taxpayers and businesses.
"HMRC will continue to work closely with our partner agencies to pursue those criminals who attack the tax system. We ask anyone with information about suspected VAT fraud to contact our 24-hour Hotline on 0800 59 5000."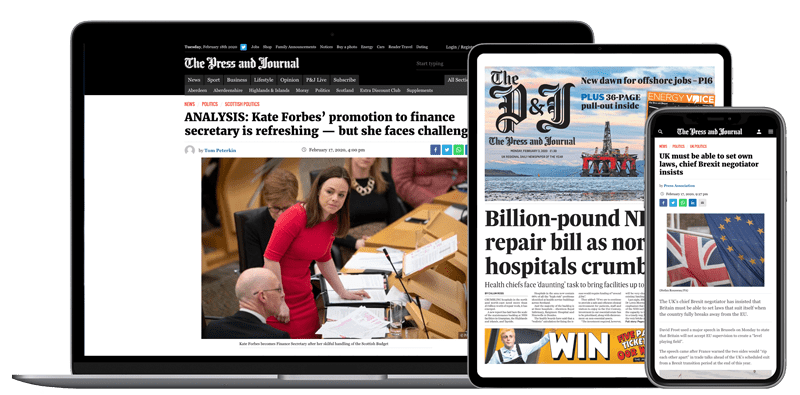 Help support quality local journalism … become a digital subscriber to The Press and Journal
For as little as £5.99 a month you can access all of our content, including Premium articles.
Subscribe