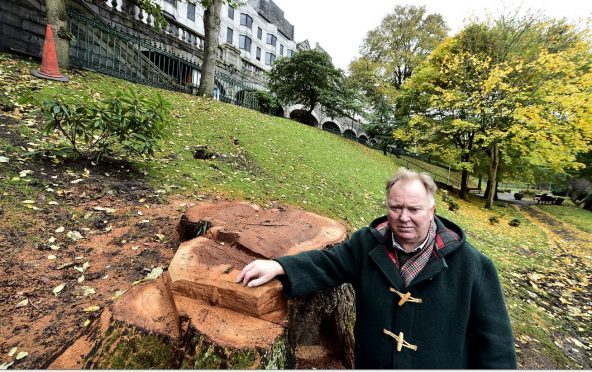 Council workers have been forced to fell a historic tree in Aberdeen after it contracted a deadly disease.
The elm in Union Terrace Gardens was given the chop amid fears Dutch elm could cause it to topple on to the nearby railway.
And now there are fears other trees could be affected by the quick-spreading disease.
Aberdeen City Council said it was closely monitoring the situation in the historic sunken gardens.
In 2011, a number of trees in the city's Westburn Park were cut down after Dutch elm was discovered.
Two years later a further outbreak was found in neighbouring Victoria Park, leading to more elms being felled.
Midstocket and Rosemount councillor Bill Cormie said he was worried the rot could set in at other green spaces in the city.
He said: "It's very sad that it's been chopped down because it is probably the oldest and biggest of its type down there but I understand the safety reasons behind it.
"We have seen this before in Westburn Park, when a tree gets the disease there is nothing you can do."
Spread by the elm bark beetle from infected to healthy trees, the disease kills trees slowly by preventing the uptake of nutrients.
The Forestry Commission describes it as "one of the most serious tree diseases in the world".
It has killed more than 60 million British elms in two epidemics and continues to spread today.
Councillor Cormie added: "Once the beetle gets in that's the end, I only hope the spread stops naturally over winter.
"I know the officers are keeping an eye on Union Terrace Gardens to see if there are any more that catch it.
"It's a worrying sign."
An Aberdeen City Council spokeswoman said: "I can confirm that one of the trees in Union Terrace Gardens has been felled due to Dutch elm disease.
"None of the other trees in the gardens has contracted it, but we are monitoring them closely."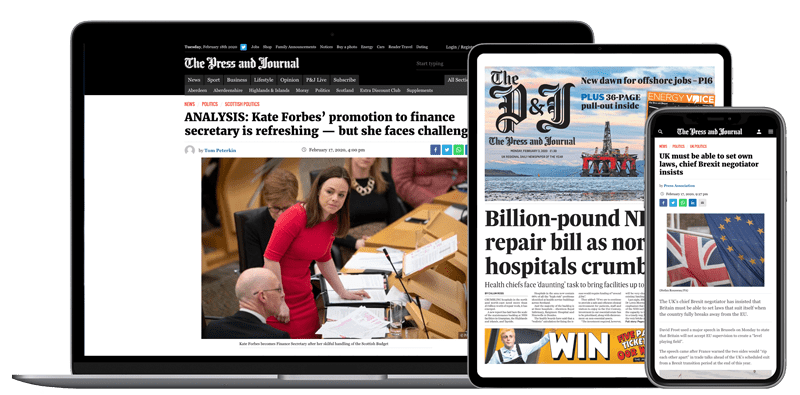 Help support quality local journalism … become a digital subscriber to The Press and Journal
For as little as £5.99 a month you can access all of our content, including Premium articles.
Subscribe