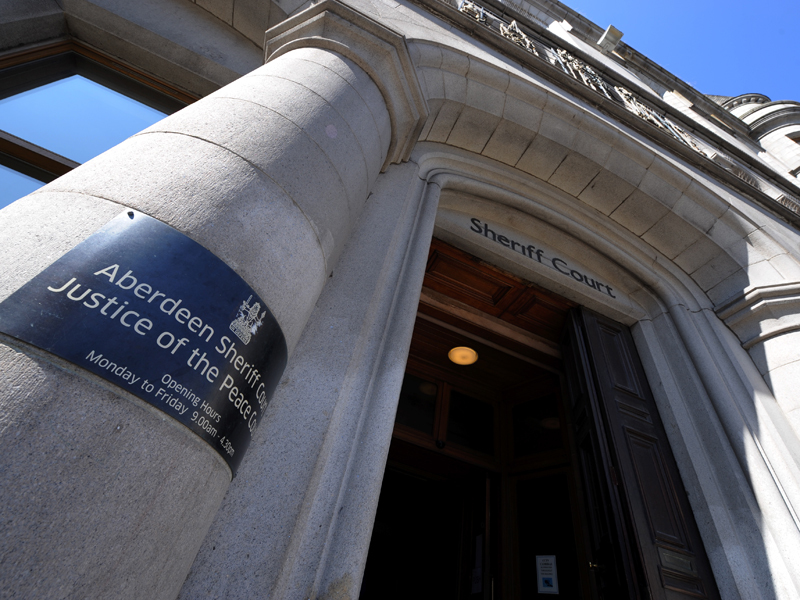 A policeman has gone on trial accused of breaching data protection laws by searching for information about his ex-partner on restricted crime files.
Euan Duthie is facing two charges which allege he accessed the Grampian Police Crime File system on two occasions in 2012 without permission and for non-policing purposes.
Duthie denies the allegations.
Yesterday Aberdeen Sheriff Court heard evidence from detective chief inspector Alexander Dowall who was involved in a police operation in February 2012.
He told the court that officers had received information about an alleged stash of drugs at a property and they were planning to carrying out a search of the address using a warrant.
DCI Dowall said that some of the information they received suggested that the drugs were being kept at the address where Duthie's former partner lived with their teenage son.
As a result Duthie was informed that he was not allowed to have anything further to do with the case.
DCI Dowall said that after the raid on the address Duthie was told about what had happened and it was explained to him that his son was not present in the house at the time.
He said that in his opinion Duthie had been kept well informed and said there was no reason for him to try to access the computer system to find out more information.
However, it later transpired that on February 27 and April 2, 2012 the crime file involving Duthie's ex-partner was accessed using his username and password.
The court heard that Duthie accepted the files may have been accessed using his details but denies accessing the information himself.
DCI Dowall was asked by fiscal depute Samia Rasheed if it was usual for officers to share their private user names and passwords to which he replied no.
He added it would be extremely unlikely that officers would use their colleagues' details to access their workload.
The trial against the 43-year-old, whose address was given as care of Police Scotland, was adjourned after less than two hours yesterday. It will sit again in September.