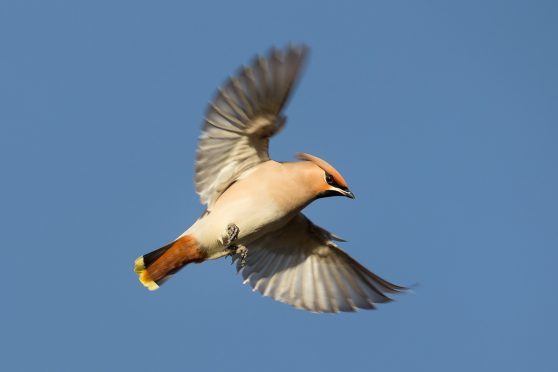 The Russians are invading as hordes of waxwings gorge themselves on berries in a rare phenomenon not seen for a decade.
The birds have arrived in north-east Scotland after flocking over from the east when berries become scarce.
And they are now stuffing themselves after their perilous journey from Arctic Russia, setting up shop a few miles from an RAF base which has scrambled fighters to intercept Russian planes.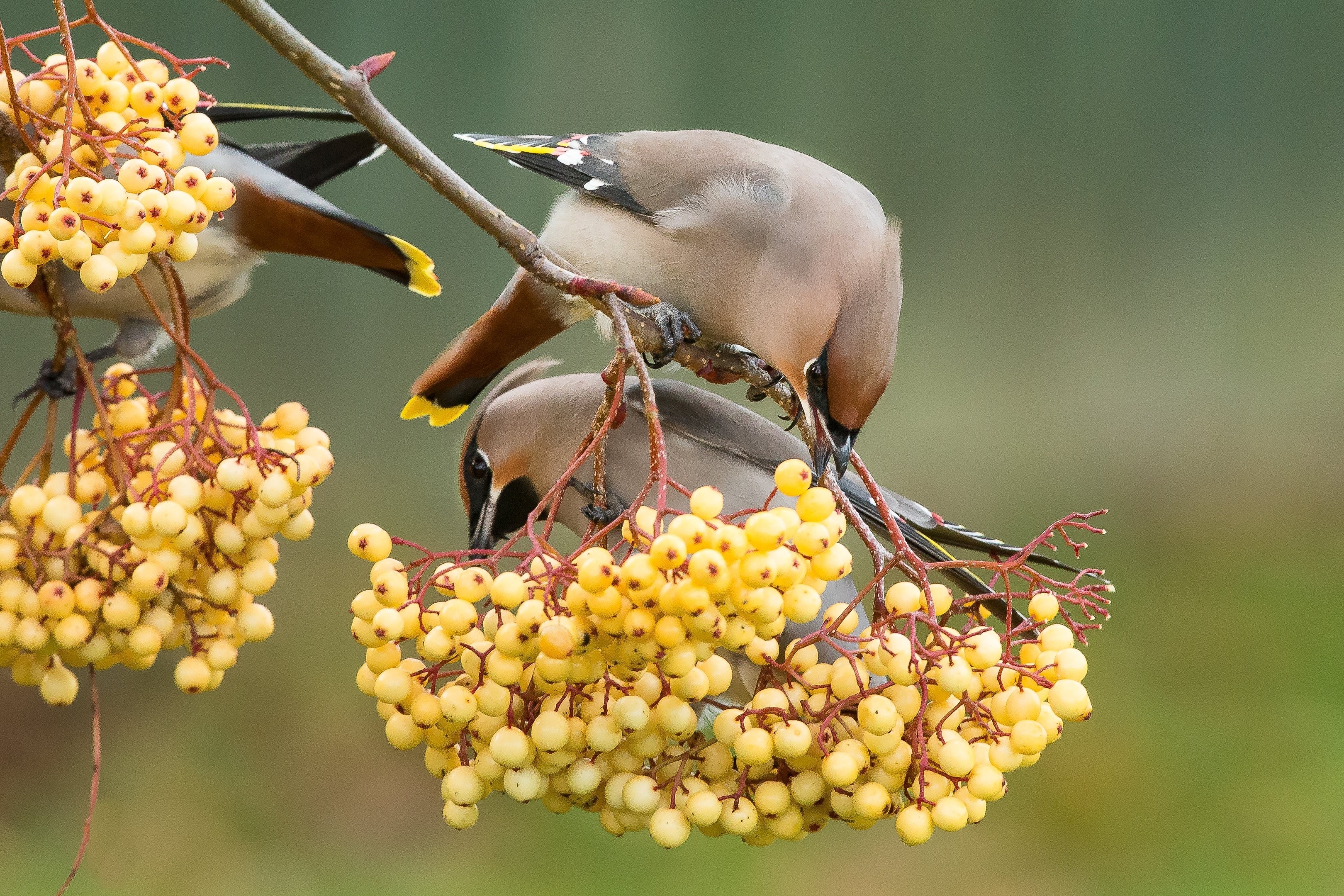 Some birds arrive every year but large numbers, known as 'eruptions' don't occur that often with the last recorded in 1995/6.
Wildlife photographer Andy Howard has captured the phenomena in these lovely shots of the flocks and the fight for berries.
Andy said: "There is a large movement of these Starling sized birds from Russia and
Finland due to a lack of their primary food source, berries.
"This causes them to make the perilous journey over the North Sea to gorge themselves on the abundance of berries available to them along the East coast of Scotland.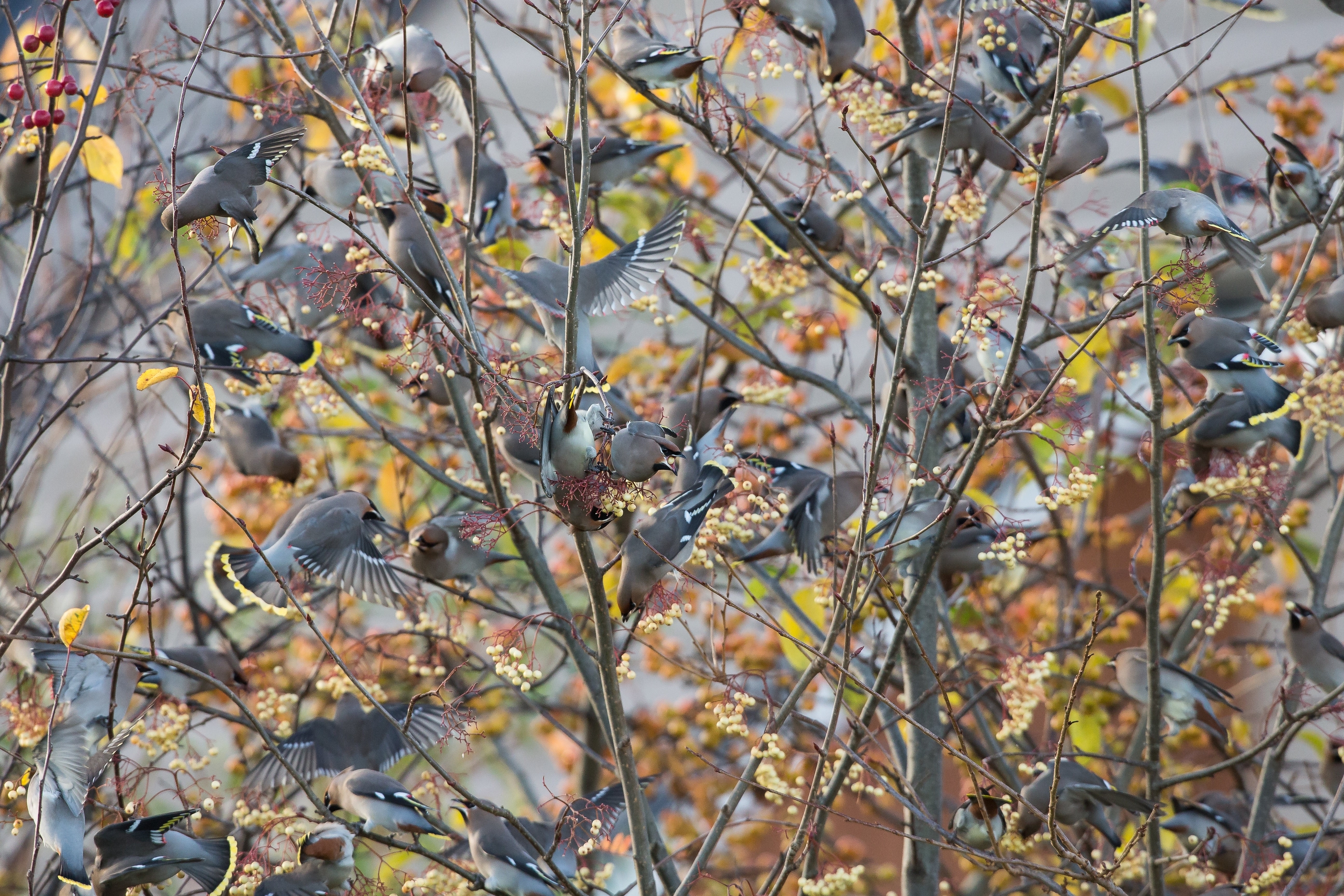 "This autumn produced a bumper crop of berries in the Highlands and will
keep the Waxwings occupied for many months to come."
He added: "Waxwings really have the 'Wow' factor and when word spreads of a flock in a particular area this in turn attracts both bird watchers and wildlife photographers aplenty.
"Waxwings gather in large flocks of up to several hundred and their trilling call
can often be hear long before seeing them."
Andy, 46 from near Aberdeen, said: "I missed the last influx of Waxwings so when I heard of large flocks in and around the town of Forres I dropped everything and went in search of them.
"It didn't take me long to locate them as they often sit in the highest tree tops and once you know what to look for they are easy to spot.
"The difficult bit is trying to capture good images of them, they are particularly fast and don't stay in one place for very long, they dive down into a bush or tree laden with berries and en masse gorge themselves, this makes it really difficult to focus and compose a shot.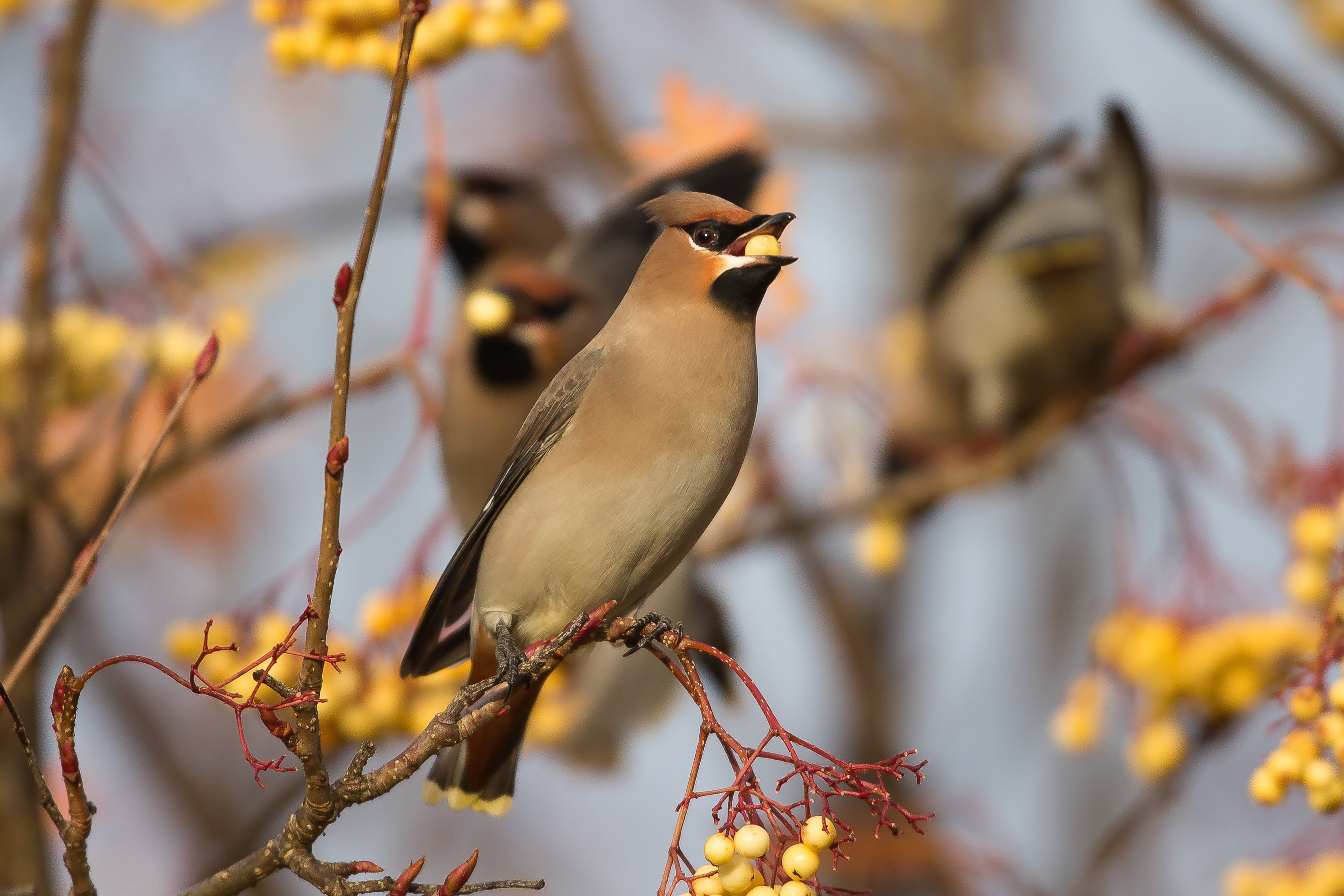 "I was totally amazed by the sheer numbers in this area, I counted over three hundred in one tree."
He said that they have chosen to be in a town just a few miles from where the RAF have a squadron of Typhoon jets who will often be scrambled to intercept Russian
military aircraft flying into British airspace.
He added: "It looks like in this instance these birds flew under the radar."
Waxwings breed in spruce and pine trees of the Taiga.
In summer they eat insects but in winter they survive off berries and where they spend the season depends on where the berries are.
In most years when local crops are good they don't travel far and only a few come to Britain.
But when the berries are scarce they travel long distances and this is when we get an invasion.
The birds normally start off on the coast then move inland when they've scoffed all the berries.
Their search for berries often bring Waxwings close to people as berry bearing trees and bushes are frequently found in gardens, parks and even as decorative features around supermarkets and other buildings.
They are not shy birds and may allow close views as they busily feed. Favourite fruits
include rowan, cotoneaster, pyracantha, dog-rose and crab apple.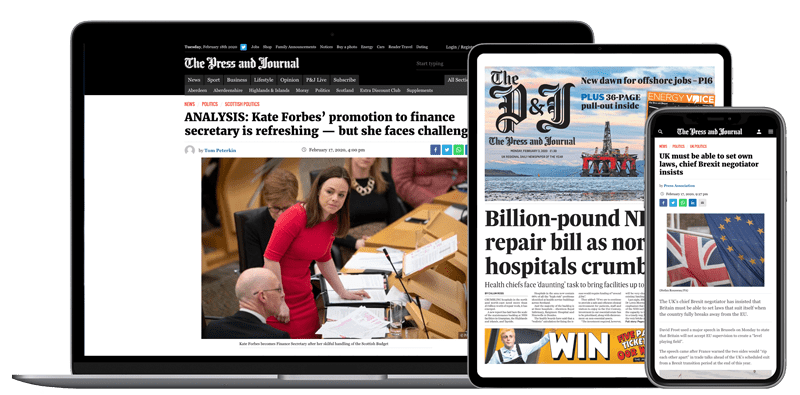 Help support quality local journalism … become a digital subscriber to The Press and Journal
For as little as £5.99 a month you can access all of our content, including Premium articles.
Subscribe