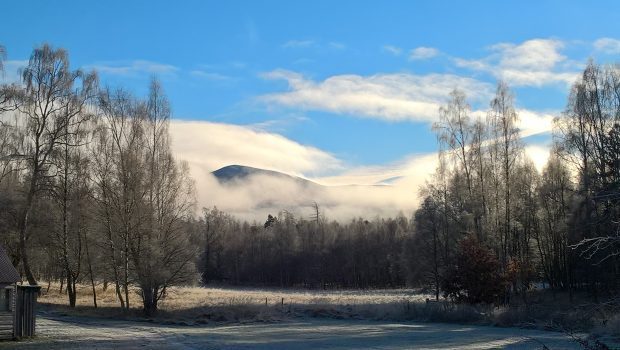 Temperatures in Scotland plummeted to a new six-year low last night as areas of the north-east dropped as low as -12C.
The cold snap was felt in areas across the UK and forecasters confirmed the temperatures recorded were the lowest this Autumn.
Braemar, around 58 miles west of Aberdeen, was confirmed as the coldest place in the UK on Friday before reaching a freezing 11.7C last night.
Meanwhile, temperatures hit -8C in Altnaharra in the Highlands and -7C at Tulloch Bridge.
Aberdeen Met Office meteorologist, Robin Steel, said people across the north and north-east could wake up to more freezing conditions this morning.
However, strong wind and rain is due to move into the north and north-east tomorrow, bringing with it snow to the hills.
Mr Steel said: "The coldest we had (on Sunday) was -9.8C up across the north-west Highlands in Loch Glascarnoch.
"Aboyne and Balmoral were probably the coldest across the north-east. Balmoral was at -8.7C and Aboyne was -8.5C. Even in the city the airport was -7C and it was -5C at Craibstone. It was a chilly night.
"We were up there with some of the coldest, but we were not actually the coldest. There has been pretty widespread, severe frost across the north-east over the last couple of nights.
"From Friday until Saturday the coldest across the country was probably Braemar at -7.8C, not far behind was Aboyne. They were the coldest ones coming into Saturday morning.
"Everywhere has seen some frost. From Sunday night into Monday temperatures could be from -7C to -10C across the north-east. There is definitely similar values."
He added the particularly cold weather had been caused by "cold air, a bit of wind and clear skies".
Mr Steel said: "At this time of year, the temperatures will just fall away. You'll get exceptionally low temperatures now and snow cover in places.
"I think Sunday will be the last of the really cold nights, there will be a bit of wind and rain in the later part of Monday into Tuesday with a totally different feel from the weather."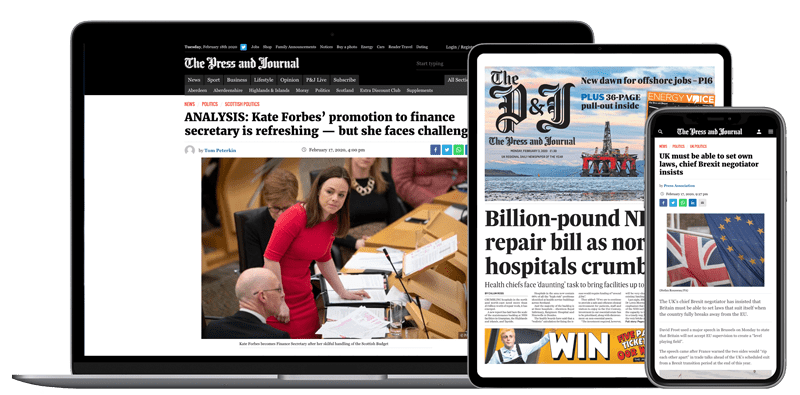 Help support quality local journalism … become a digital subscriber to The Press and Journal
For as little as £5.99 a month you can access all of our content, including Premium articles.
Subscribe