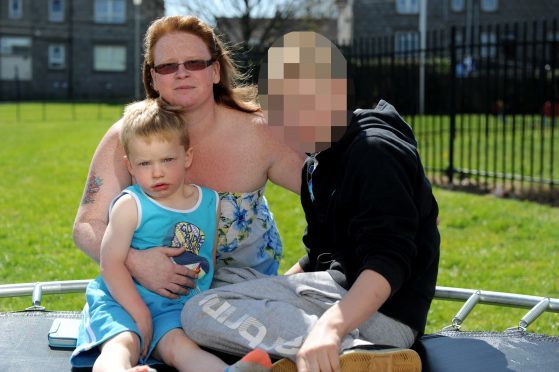 The heartbroken family of a mother and son who tragically died at a beach have thanked the public for their support.
Julie Walker, 37, and six-year-old son Lucas died at the beach after getting into difficulties in the water in August.
And now Julie's mum, Lynne Dawson, from Aberdeen, has spoken out about that day at the city beachfront and thanked those who have helped the family.
Julie was enjoying a family day out at the beach with her children when Lucas was suddenly swept into the sea.
Both Julie and Lucas' older brother Samuel, 13, jumped in in a desperate effort to save him.
But tragedy struck the family with Julie and Lucas being unable to fight the strong current, and they sadly died shortly after being rescued.
Samuel survived and was rushed to hospital to recover.
Speaking out for the first time, Lynne has described the moment she first found out about the deaths of her daughter and grandson.
She said: "I was just away to put on some tea for my own sons and my husband when my oldest son came through to the kitchen and said 'mum the police are at the door'.
"I kind of panicked and thought 'oh my goodness, what's happened?'
"They came in and they asked who I was, and I told them and they just said 'there's been a tragedy down at the beach'.
"He said 'Julie has passed away' and I was really shocked, and then he said 'Lucas as well' and I was just speechless, and burst into tears and was running about the place because I didn't understand.
"They told me Samuel was at the hospital as well but he was all right so I went to the hospital and stayed there for the whole three days.
"I didn't sleep all night, I just lay there looking at him and watching him. He's a hero."
Samuel and his other brother Jordan have now moved in with Lynne and her husband.
He said that the family had been planning on getting a puppy and that they had even visited a pet shop on the day of the tragedy.
Samuel said: "It's hard to think about all the time."
The family have received tremendous support from the public since the tragedy, and Lynne could not be more thankful for that.
She added: "I really miss Julie and little Lucas as well, I think about them a lot. The public have been wonderful.
"We're speechless."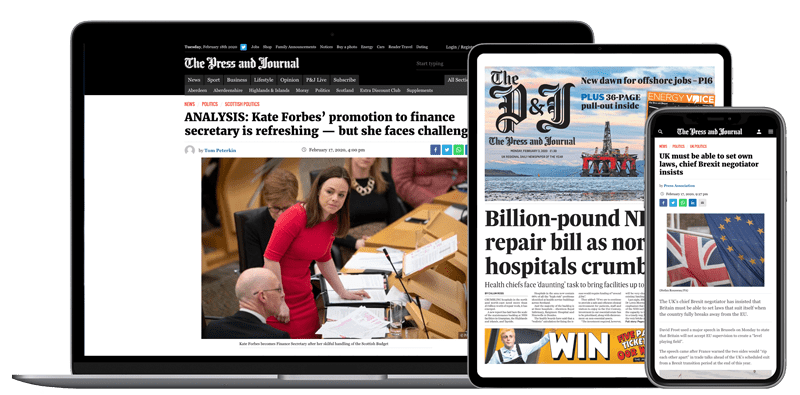 Help support quality local journalism … become a digital subscriber to The Press and Journal
For as little as £5.99 a month you can access all of our content, including Premium articles.
Subscribe