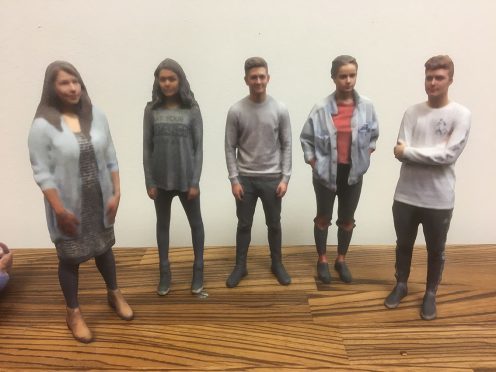 An exhibition of work by communications students at Gray's School of Art will open at the Academy shopping centre on Belmont Street, Aberdeen today.
It features entries from students across first, second and third years and includes 50 3D models and over 80 posters.
The projects and themes vary across the year groups and include work generated in MAKE Aberdeen – a digital fabrication studio based on Belmont Street.
The exhibition will be housed in Hatch – a new studio which has been set up by Lewis Fraser and Lewis Copland, recent graduates of the communications course.
Iain Morrison, lecturer in communication design at Gray's School of Art, said: "We aim to showcase some of the work being produced by the city's design students and engage with the local creative industries and the wider public.
"We hope that this initiative will highlight the significant levels of design talent within Aberdeen.
"Given the recent downturn in the oil and gas sector, it is important the city is able to diversify and we want to encourage our students to remain within the city after they graduate and establish themselves as part of the local creative economy."
The exhibition previews today from 2pm to 5pm and then continues Wednesday to Saturday from 11am to 2pm.