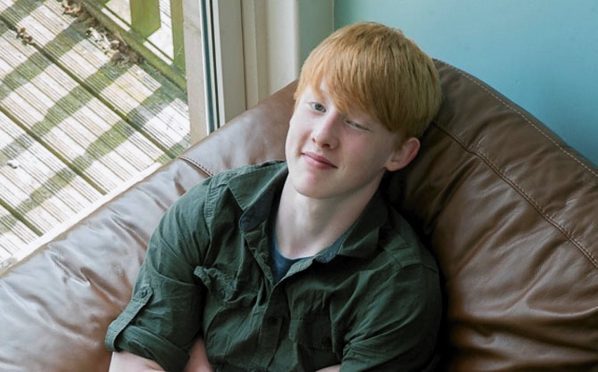 A review into the death of schoolboy Bailey Gwynne cost Aberdeen taxpayers more than £40,000, it has emerged.
The bill for the expert report – which has still not been published in full – was revealed by Aberdeen City Council in response to a freedom of information request.
It sparked fresh criticism of the authority's handling of the issue, including its decision to hire a firm of outside media specialists for the formal launch of the findings.
Independent investigator Andrew Lowe was paid £500 a day to examine the circumstances of the teenager's death at Cults Academy – a total fee of more than £37,000.
The 16-year-old was killed by a fellow pupil during a scuffle, using a knife bought online.
Mr Lowe made 21 recommendations to prevent a similar tragedy, including more search powers for teachers and tougher curbs on internet weapon sales.
He produced an extensive 17,000-word report based on 45 hours of interviews, but only a short summary of his findings has been made public.
The council says its hands are tied until it secures "permissions" from some of those named.
A further £3,000 was spent on "associate fees", £3,228.22 on food, travel and accommodation and nearly £300 pounds on a newspaper advert.
The authority declined to reveal what it paid a commercial PR firm to handle the publication of the 11-page summary..
It said the sum was "commercially sensitive" and publishing it could harm the council's future business relationships..
The hiring of Glasgow-based Morrison Media raised eyebrows as the council has its own large communications team.
Eben Wilson from Taxpayers' Alliance Scotland, said: "Clearly, this tragedy needed a sensitive and thorough investigation.
"However, it does look as if a lot of our tax money has been spent on managing the story to protect the council rather than an efficient and insightful transparent report from which all can learn.
"Usually, being open and honest about terrible events like this and how they are being handled will inform the public better and prevent re-occurrences by encouraging widespread understanding and the adoption of best practice."
The council said it still hoped that the contents of Mr Lowe's report would one day be available for the public to read.
Bailey Gwynne's killer, now aged 17, who cannot be named for legal reasons, was sentenced to nine years behind bars after being found guilty of culpable homicide following a five-day trial.