A giant climbing wall, dry ski slope and picnic area could be built at Aberdeen's controversial new waste incinerator.
The ambitious proposal to install leisure facilities at the development in Torry follows a model pioneered at similar plants in Denmark and the Netherlands.
Former city council chief Barney Crockett – who has asked Sport Aberdeen to consider the scheme – hopes the move will allay fears that the incinerator will harm the health of local residents.
But the idea provoked fury last night among campaigners in the south of the city, with the proposal dismissed as resembling a joke from a "Christmas cracker".
Councillors triggered a storm of protest in October when they backed the East Tullos plant.
The incinerator will convert waste from homes in the city, Aberdeenshire and Moray into energy, but there has been a strong campaign of opposition from the local community.
A waste plant being built in Copenhagen is to feature an all-weather ski slope, a climbing wall to scale the 260ft high structure, and a grass area on the roof for visitors to picnic on and enjoy the view over the city.
The development inspired Mr Crockett, Labour member for Dyce, Bucksburn and Danestone and the leader of the city's hydrogen bus project, and he has now called for it to be considered for the Granite City.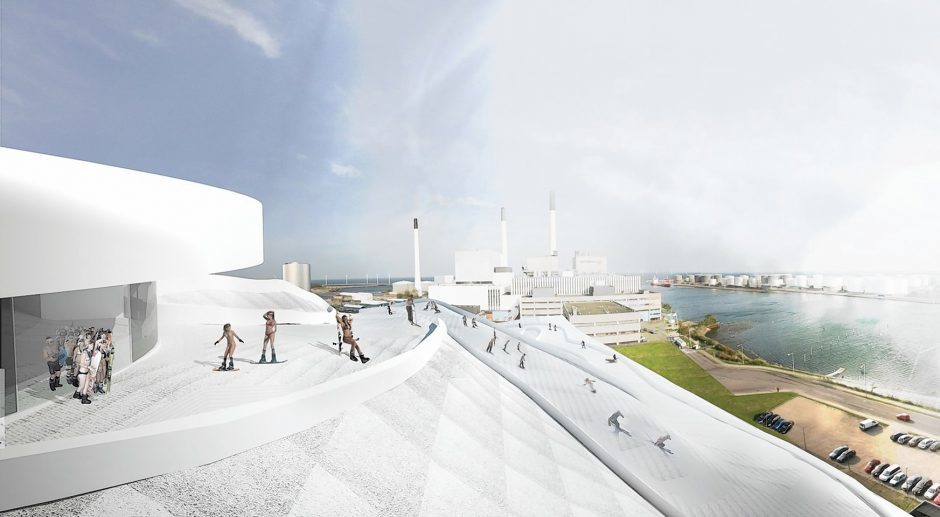 He said: "If you look at Copenhagen you will see they have integrated a ski slope and enormous climbing wall, even a picnic area.
"I think there has long been a perception that industrial sites are unhealthy but a way to allay those fears would be to integrate industry and leisure to show that you don't have to have one or another.
"It could bring jobs and bring a general boost to the area."
Last night the Active Aberdeen Partnership said it welcomed "brave innovation" to meet its targets.
A spokesperson for the AAP said: "The AAP is pleased that Aberdeen City Council has adopted the ten-year Sports Facilities Strategy. Delivery of this progressive strategy will require brave innovation and determination.
"Positive change will be delivered by forging new relationships and by working hard to realise the many benefits of partnership arrangements."
Campaigners in the south Aberdeen community have consistently raised health and traffic concerns, and highlighted the fact a lorry will enter or leave the new incinerator every six minutes, with waste coming from neighbouring Aberdeenshire and Moray as well as homes in the city.
It will have a 260ft chimney, which will tower over the site and surrounding area, close to a dense area of housing and Tullos school.
Work is expected to begin on the project in 2019.
Mr Crockett dismissed health fears from the new plant.
He added: "When I was growing up the city was 1,000 times more polluted than now, you often couldn't see Torry from the other side of the harbour.
"This new plant is a green investment."
David Fryer, secretary of Torry Community Council which was one of four in the south of the city which led objections to the plant, invited Mr Crockett to come to Torry to justify the comments.
He said: "If I hadn't read about this I would have thought it had come out of the a Christmas cracker.
"I would invite Councillor Crockett, if he has something to say on this, to come to the next Torry Community Council and make his case.
"We made strong objections to the incinerator based on evidence.
"We were accused of being nimbys but in our view this should be in nobody's back yard."
Mr Crockett said that he would be happy to go to the local community to engage with objectors.
He said: "I'm always willing to speak to people and I would be delighted to engage with the community council.
"If the meeting is on Thursday next week, I will be there."
Torry and Ferryhill SNP councillor Graham Dickson said Mr Crockett's suggestion was "irresponsible", adding that he seemed to be "trolling" the community.
He said: "Councillor Crockett showed that he was as clueless about sports strategy as he was about local sensitivities to this project.
"It seemed like it was designed to have a go at local residents who have serious concerns about the health impacts of this project.
"If he had been keen to have sporting facilities integrated into this plant then he should have raised it far earlier."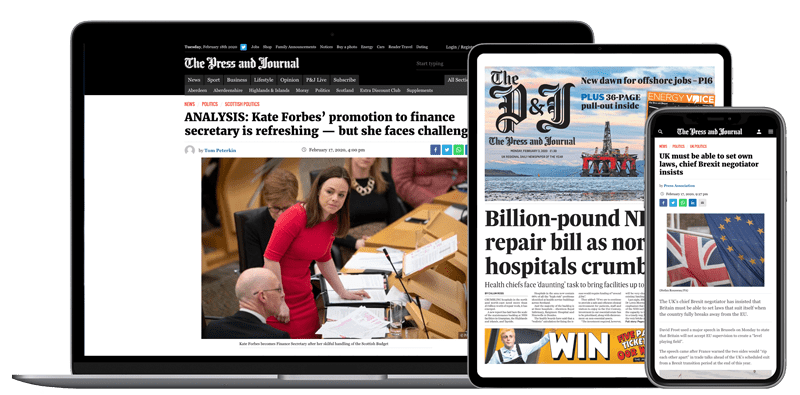 Help support quality local journalism … become a digital subscriber to The Press and Journal
For as little as £5.99 a month you can access all of our content, including Premium articles.
Subscribe