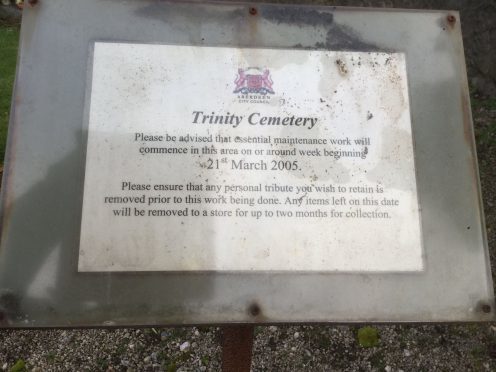 Aberdeen City Council staff have removed a work in progress sign from a cemetery.
Nothing surprising about that, you might imagine – until you realise the sign had remained at the site for more than a decade without anybody from the authority taking action.
The council notice advised the public that "essential maintenance work" was being carried out at the Trinity Cemetery, near Pittodrie Stadium.
It added: "Work will commence in this area, on or around March 21, 2005".
But although the job  was carried out in a matter of weeks, nobody bothered to remove the sign after it had been finished.
An Aberdeen council spokesperson admitted: "The work has long since been completed.
"It is an oversight that the sign has remained in place for all this time."
Local councillor, Jim Noble, who represents the area, responded: "It's an big oversight by the staff at the cemetery. They will have carried out regular maintenance, so it's regrettable."
But at least, the problem has been sorted.
Better late than never?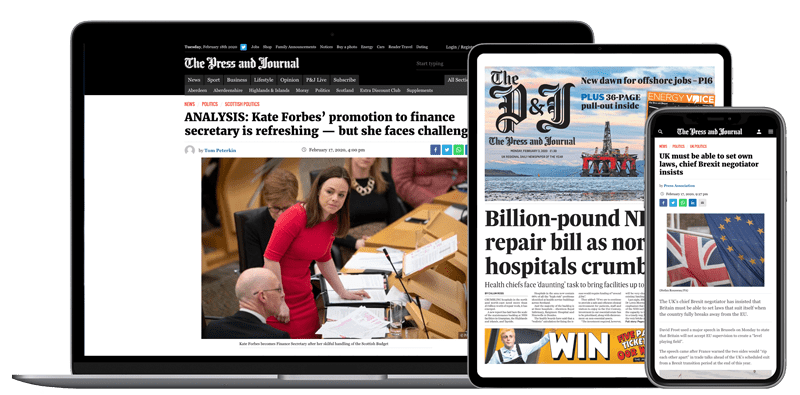 Help support quality local journalism … become a digital subscriber to The Press and Journal
For as little as £5.99 a month you can access all of our content, including Premium articles.
Subscribe