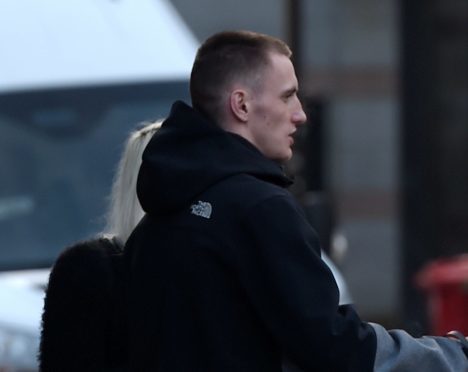 A man has been warned he is facing jail after being found guilty of an assault that left another man with injuries from which he will never fully recover.
Curtis Kane, 21, punched Craig Johnston once to the head after a struggle on August 6 last year, leading to him hitting his head on a pavement on Crown Street.
Kane denied the charge of assault to severe injury, permanent impairment and danger of life, claiming he was acting in self defence.
But the jury at the High Court in Aberdeen took just over an hour to find him guilty of the charge, albeit with a rider he had acted under provocation.
During the trial, the court heard the incident started after Kane told Mr Johnston and his friend to leave alone a woman to whom they had been talking.
The court was also told Mr Johnston then ran towards Kane's car.
After the verdict was returned, the court heard Kane has a previous conviction for assault to severe injury in 2013 – and he was still under supervision for that offence when he assaulted Mr Johnston.
The trial heard that Mr Johnston spent months in hospital and had to have part of his skull removed.
He sustained brain injuries and the court was told he would not recover fully or be able to live independently again.
Defence counsel for Kane, Lorenzo Alonzi asked for his client's bail to be continued, and Judge Morris who oversaw the trial said – with "some hesitation" – he would do so.
Despite deferring sentence to next month at the High Court in Paisley, Judge Morris said "the likely outcome is a prison sentence."
During his speech to the jury, Mr Alonzi urged the jury to acquit his client, and said his position had always been one of self defence of himself and his girlfriend.
However, he added: "We cannot escape the tragedy in this case. In the space of seconds, Craig Johnston's life changed forever – there's no escaping that.
"The devastation is unimaginable, all out of nothing, all out of something so pointless."
During the trial, Kane, who works as a cleaner, gave evidence on his own behalf, stating that he had been with his girlfriend and noticed two men, Mr Johnston and his friend, standing close to a woman.
Kane, of Printfield Terrace, Aberdeen, asked them what they were doing and to leave the woman alone.
He said, as he was driving back towards Union Street one of the men "gestured" at him to stop.
The court was shown CCTV footage which showed a "tussle".
Kane added he hit Mr Johnston as he was backing off, because he "did not know if he was going to come back".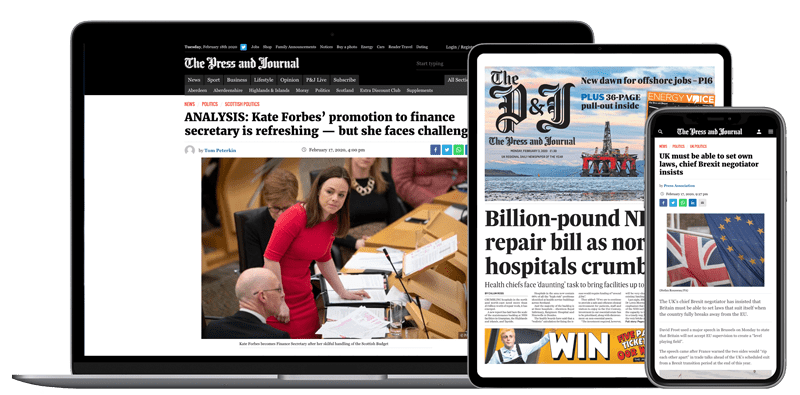 Help support quality local journalism … become a digital subscriber to The Press and Journal
For as little as £5.99 a month you can access all of our content, including Premium articles.
Subscribe