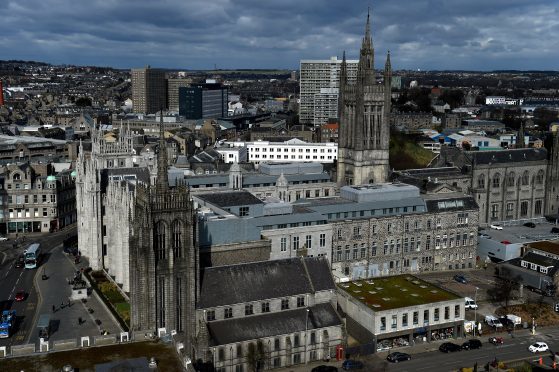 Aberdeen City Council will be up to £30million worse off following the announcement of the Scottish Government's draft budget this week, town house finance chiefs fear.
Internal documents seen by the Press and Journal indicate the grant given by the Scottish Government is expected to be around £316million – down almost £15million.
And the authority's finance convener Willie Young said it would cost the city an additional £15 million to meet tough conditions placed on the funding with regard to education and social care spending.
He said the new numbers made the local authority the lowest funded in the country for the tenth year in a row.
But last night SNP members said the authority should "put its money where its mouth is" by using new tax raising powers.
Mr Young said: "This will come as a devastating blow to the people of Aberdeen.
"It may just be the tip of the iceberg with additional pressures now put on us potentially bringing the figure to £30million."
Asked if a less combative approach with Holyrood might yield better results for the city Mr Young said: "This shouldn't be a Labour versus the SNP thing.
"If the Scottish Government treated the city fairly then we wouldn't be in this situation.
"This isn't money they are taking from Willie Young, they're taking it from everyone."
North East Conservative MSP Ross Thomson said the cuts risked a "significant impact" on services.
"The SNP are clearly hoping that councils use the new power to raise council tax by 3% in the vain hope that the public will blame the local authority administration for the rises, rather than the Scottish Government."
SNP group leader Stephen Flynn said the settlement was "generally fair" to the city.
"Obviously I would like more money for the city but we have to be realistic.
"I think what is often forgotten by this Labour/Tory administration is that the Scottish Government's budget is being slashed by Westminister so perhaps they should direct their ire towards London.
"The administration has long called for extra powers and now they have them to raise council tax. They should put their money where their mouth is."