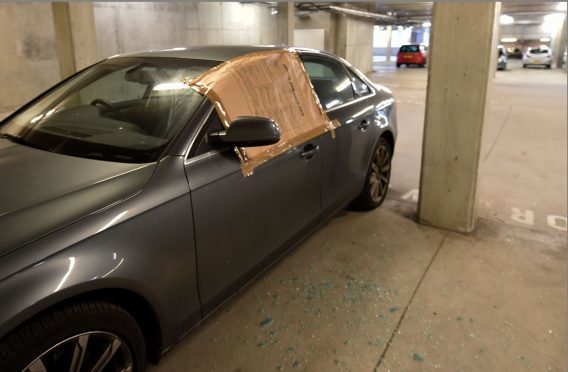 A man has admitted committing a spate of car crimes across the north-east during the festive period – including stealing presents from motors on Christmas day.
Thomas Macdonald appeared from custody at Aberdeen Sheriff Court yesterday and admitted committing eight offences over a three day period.
The 23-year-old stole a Suzuki Vitara from the Hilton Treetops Hotel in Aberdeen before driving it around the city and shire whilst disqualified and without insurance. It was later recovered in the Inverurie area.
He also carried out raids on a number of cars in the West End of Aberdeen, Dyce and Inverurie.
On Christmas day MacDonald forced his way into a locked car parked at Rubislaw Square before stealing a Sat Nav device and a handbag.
As a result of the incident residents there are now calling for CCTV to be installed.
Following the break-in car owners discovered windows of an Audi A4 and Toyota Yaris were smashed and the goods inside were stolen.
Oil worker James Wall was at home with his young daughters on Christmas Day when the attack happened around 5pm.
The 40-year-old said: "I was just sat in with my girls enjoying a normal Christmas Day when I heard a huge crash underneath me in the car park.
"About half an hour later a load of police arrived.
"It's a real shame for the owners of the cars, luckily they avoided mine. It's horrible to think someone would try this and especially on Christmas."
On December 27 MacDonald went into an insecure vehicle on Burnside Road and stole a number of Christmas cards.
He then travelled to Inverurie where he was found on the grounds of a property on Balbithan View, Kinmuck, where he was trying to commit another theft.
The repeat offender also admitted stealing a bike from another address on the same street that night.
MacDonald then went on to steal items from a car on High Street, Inverurie.
Sheriff Christine McCrossan deferred sentence on MacDonald, of Urquhart Street, Aberdeen, for reports to be carried out.
Martin Greig, chairman of Aberdeen Community Safety Partnership, said: "Theft of cars, bikes and motorbikes has been fairly opportunistic with different streets and areas being targeted by criminals.
"This new more violent phase is even more alarming since brutal physical force is being used to break into secured garages.
"The police are doing all they can to catch the offenders and it is reassuring that suspects are being apprehended.
"The community is safer when the criminals are behind bars but sentencing is too lenient."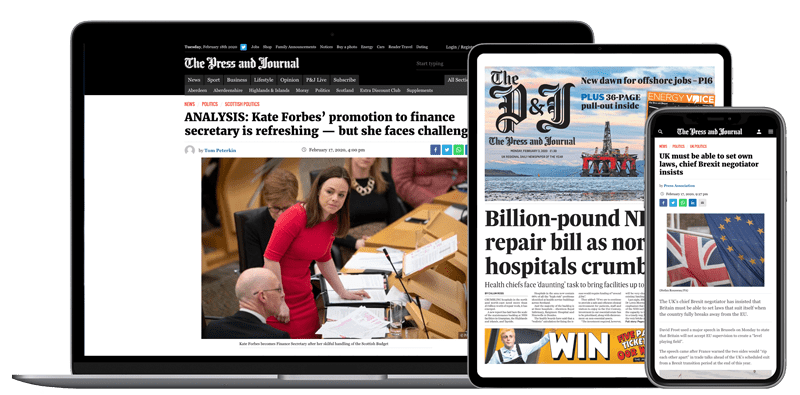 Help support quality local journalism … become a digital subscriber to The Press and Journal
For as little as £5.99 a month you can access all of our content, including Premium articles.
Subscribe