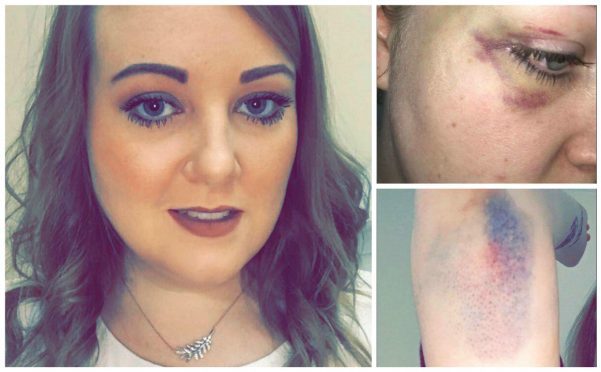 A young north-east mum has been jailed for a month in Bahrain after her husband allegedly beat her and then accused her of adultery when she tried to leave him.
Hannah James, 26,  emigrated to the Middle Eastern country last year with her partner and their son.
But last month the Fraserburgh mum was arrested and detained following an alleged incident of domestic abuse.
Her mum Shelly has launched a campaign online to help her daughter, claiming that she had been a victim of domestic abuse and had suffered severe bruising.
Images of the young mother with bruises have been posted to social media.
The Foreign Office have stated that it is aware of Ms James' imprisonment in the Middle East and are offering support.
In an online fundraiser appeal to get her daughter home, Ms James' mother claimed that the domestic abuse of her daughter had become worse and worse until she decided to leave the country.
She said: "Hannah finally made the decision to leave him and Bahrain with her son, with support and help from her family.
"He made it impossible for her to leave as he burned her passport.
"He then went to the police and accused her of having an affair so she has been in a Bahrain prison for one month now and is looking at a sentence of between one and five years for adultery, which is a very serious crime in a Sharia Muslim culture community.
"Hannah is suffering. She is only being given rice and water three times a day.
"She has not been given or had access to toiletries and she only received money that I sent to her through the embassy."
Last night Ms James' mother said her daughter had been allowed out of prison.
She said: "I can now confirm Hannah was released from Bahrain jail at 6pm today and is in safe hands and being very well looked after.
"But she cannot leave Bahrain at the moment due to legal reasons.
"I will let everyone know when she returns back to the UK. I would like to say a big thank you to everyone for their support."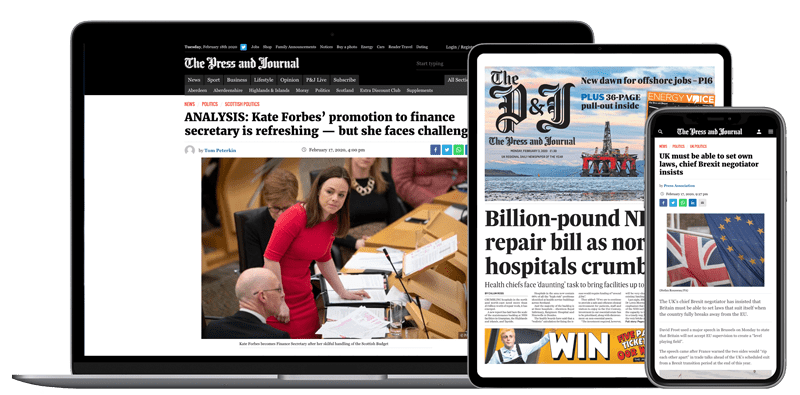 Help support quality local journalism … become a digital subscriber to The Press and Journal
For as little as £5.99 a month you can access all of our content, including Premium articles.
Subscribe