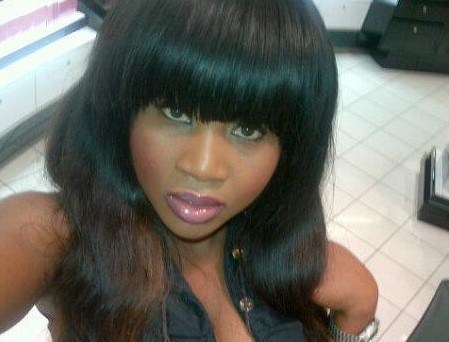 An escort who was allegedly raped and murdered in a north-east flat could have died of natural causes, a court has heard.
Jessica McGraa's half naked body was found face down and motionless at an address in Aberdeen's Union Terrace.
In a post-mortem examination, pathologists Dr Matthew Lyall and Professor James Grieve concluded "physical interference" such as "smothering" or "strangulation" may have played a part in her death.
They listed her cause of death as asphyxiation.
However, jurors at the High Court in Aberdeen yesterday heard that a separate examination of the 37-year-old's body was carried out by Dr Nigel Cooper who said a "natural death" should not be ruled out.
It came on the sixth day of the trial against Bala Chinda, who is accused of raping and murdering Miss McGraa on February 11 last year.
It is alleged he inflicted blunt force trauma to her head and asphyxiated her before stealing a key and two mobile phones from the sex worker.
He is further accused of disposing of his own handset in an attempt to defeat the ends of justice. The 26-year-old denies all the allegations.
Speaking as Dr Lyall took to the witness stand for a second day of evidence yesterday, defence counsel Ian Duguid QC said: "You know that another pathologist had examined that lady and came to the conclusion her death could only be certified as unexplained?"
Pathologists found that among Miss McGraa's recent injuries was bruising to the jaw and under her chin, along with a haemorrhage on her left eye.
Petechial haemorrhages were also found on her eyelids and upper and lower lips; which Dr Lyall said were most likely caused by mechanical asphyxia.
However Dr Cooper's report on the examination said these were by "no means specific" and could be found following "natural deaths".
However, Dr Lyall said, if spotted, he would "strongly consider the possibility that this person had their neck compressed or airways precluded".
He added: "In most natural deaths, they are not present".
Mr Duguid then asked if an unknown heart problem – such as a cardiac arrhythmia – could cause a person to die and "leave no sign or indication of how that person died".
He said: "Suppose this lady had participated in strenuous sexual intercourse with the accused and on completion of the intercourse felt unwell, laid down and died.
"Nothing to do with asphyxia, just an unexplained death which couldn't be attributed to any other cause."
Dr Lyall said it was a "possibility" but a "very small one".
He added: "I would not expect in this case of sudden cardiac death to have petechial haemorrhages like we have here."