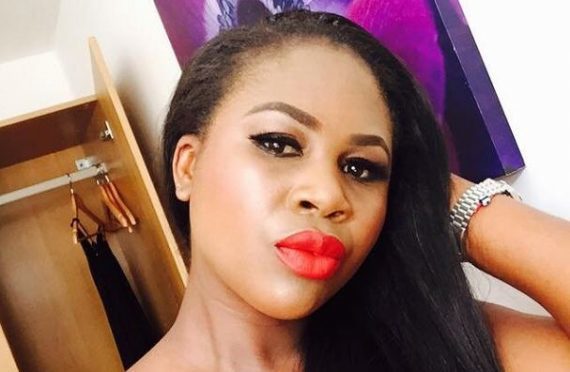 A man accused of raping and murdering an escort in a north-east flat asked his friend for help on the day of her death, a court has heard.
Jurors at the High Court in Aberdeen yesterday heard Bala Chinda allegedly called a fellow student to ask for £300, before texting him saying "please help" and claiming he was facing an "emergency".
It came on the seventh day of the trial against the 26-year-old, who is accused of raping and murdering call girl, Jessica McGraa, at a flat on Union Terrace on February 11 last year.
It is alleged he inflicted blunt force trauma to her head and asphyxiated her before stealing a key and two mobile phones from the sex worker.
He is further accused of disposing of his own handset in an attempt to defeat the ends of justice. He denies all the allegations.
Yesterday DC Richard Bruce took to the witness stand to discuss a police statement obtained from Srinadh Paladugu, a friend of Chinda's, on February 22 last year.
The court heard the pair had been studying on the same course at Robert Gordon University, and had gone on a night out together on February 10.
Mr Paladugu, who is from India, dropped out of his course in April last year, and could not be traced to appear before the court yesterday – despite the efforts of Interpol in his home country.
Reading from the police report, advocate depute Paul Kearney, said Chinda had called Mr Paladugu on the morning of February 11.
Reading from Mr Paladugu's police statement, Mr Kearney said: "Bala called me from his mobile number and he asked me for money, for £300. But he didn't say why and I didn't ask why.
"After Bala had spoken, a girl started speaking on the phone. Bala told me to go to the Barclay's Bank and bring the money.
"The girl took the phone and gave me directions to the Barclay's Bank. I just hung up because I had no intention of giving over any money."
Jurors heard the woman on the phone sounded "English" and was "calm".
Checking his phone later in the day, Mr Paladugu said he found 13 voice mails and three texts from Chinda.
The court heard one of the messages read: "Bro pls. I need you right now. It's an emergency pls."
The others said, "Man hurry pls" and "Bro pls come over man help me out".
The court also heard the internet history on Chinda's phones revealed searches for "escorts and massages" in Aberdeen on the morning of February 11 from about 3am.
On one website he clicked on the page of "Sexy Bianka" who was in the "AB10" area. Earlier in the week the court was told Miss McGraa had gone by a similar name for work purposes.
Phone records shown to the court yesterday also confirmed Mr Chinda had made eight voice calls and sent nine texts to escort services between 3am and 11am.
Jurors also heard that no calls or texts were sent from Jessica McGraa's mobile phones after 1pm on February 11.
Police Scotland major crime analyst, Evita O'Malley, told the court that the escort had been using two phones.
One, which was described to the court as a "work" phone, was last used to call her friend, Nelly Ellis, at 12.32pm on February 11.
The last use of her second mobile was to call the man who had leased her the Union Terrace flat, Michael Murray, at 12.57pm.
Miss O'Malley's investigations revealed that between January 14 and February 11, Miss McGraa had made a total of 953 texts and calls from the so-called work phone.
She concluded that the "cessation of all active contact" on the phones was "unusual in the context of patterns".
Earlier in the week the court heard Miss McGraa had called her friend, Josephine Freymuth, prior to her death.
Giving evidence Ms Freymuth said Miss McGraa had told her a Nigerian man was in the apartment with her, and was refusing to pay.
She said the man then later claimed he would pay for a whole day's worth of services with the call girl.
The court also heard yesterday that Chinda and Miss McGraa had exchanged calls and texts on the morning of February 11.