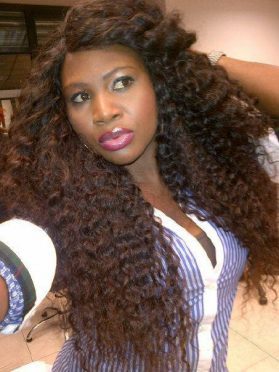 An escort who was allegedly raped and murdered in an Aberdeen flat had no injuries which indicated she had been sexually assaulted, a court has heard.
Jessica McGraa's body was discovered naked from the waist down and lying on a bed in a rented apartment on Union Terrace.
A post mortem examination carried out after her death indicated the call girl had died of asphyxiation.
Bala Chinda is currently on trial at the High Court in Aberdeen charged with raping and murdering the 37-year-old on February 11.
It is alleged he inflicted blunt force trauma to her head and asphyxiated her before stealing a key and two mobile phones from the sex worker.
He is further accused of disposing of his own handset in an attempt to defeat the ends of justice. The 26-year-old denies the allegations against him.
The court has heard when Miss McGraa's body was examined no obvious marks or bruises were found in or around her private parts to indicate she was raped.
However, giving evidence yesterday Dr Catherine White, who is an expert in examining victims of sexual assaults, said the absence of any notable injuries did not mean Miss McGraa had not been raped.
The doctor told the court that she had carried out a study whereby 500 alleged victims of sexual assault were examined within 48 hours of the offence.
From those studied, doctors only found obvious injuries on 33% of those claiming to be attacked.
She said factors, like the age of the alleged victims, had to be taken into account.
Dr White also said another study carried out showed that victims of sexual assaults who have black skin are four times less likely to display injuries than those with white skin.
Also giving evidence yesterday, Detective Sergeant Nicholas Searle said he was present when Chinda was interviewed at Kittybrewster Police Station.
He said the interview was started at 10.34pm and lasted for almost two hours.
The court heard that during this time Chinda provided "no comment" responses to all the questions he had been asked.
The trial, before Lord Beckett, continues.