More than 70 homes as well as shops and new parks could be built in one of Aberdeen's most deprived communities if plans are approved by councillors next week.
Members of the city council's communities, housing and infrastructure committee have been urged to approve two options for a site next to the Haudagain roundabout.
As part of Transport Scotland's £30million improvement scheme at the notorious traffic bottleneck, a triangle of land surrounded by major new and existing roads will be created.
In November, residents in the Middlefield area were presented with five potential options for the new site in a public consultation, including selling the land, building 156 new homes or creating a public amenity space.
But now officers have recommended that the committee approve options four and five – which would create 72 single person homes, new green outdoor areas and shops.
The council agreed several months ago to rehome the 79 tenants living at the triangle site, including those in Logie Avenue, Logie Gardens, Logie Place and North Anderson Drive.
If the plans are approved next week, councillors will debate the feasibility of the options in August.
City council finance convener Willie Young said: "This is the feedback we got back from Middlefield residents.
"Members will need to determine what we need to do next.
"We have to build communities for people to live in and in doing part of that, we have to get houses, parks and schools in order, but we also need retail for people to go shopping."
A council report on the project says: "The community engagement recently undertaken has identified a preference from those participating for a mixed use of the site.
"Retail and green space was the most popular choice, with 61% of respondents selecting this option, followed by 35% who selected housing and green space.
"However, retail and housing was the least favoured combination.
"The options appraisals identified a combination of part-retail, part-public amenity and new build housing as the most viable option."
Work on the Haudagain improvement scheme is due to start once the Aberdeen Western Peripheral Route (AWPR) is complete.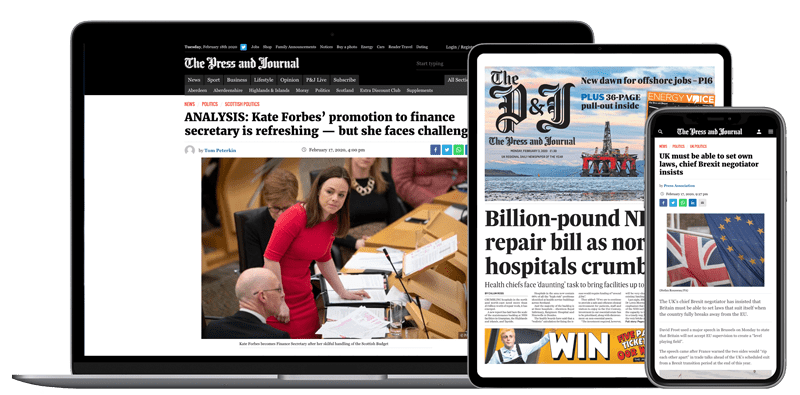 Help support quality local journalism … become a digital subscriber to The Press and Journal
For as little as £5.99 a month you can access all of our content, including Premium articles.
Subscribe