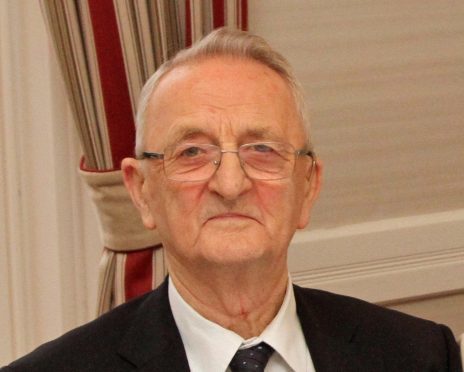 Every community needs champions and John Runcie, who has died at the age of 83, was one of the stalwart figures who contributed so much to his beloved Ferryhill and Aberdeen.
An individual with myriad interests, he was an art teacher, businessman, magazine editor and genealogist – somebody who poured himself into his local roots and helped make the Granite City a better place.
Mr Runcie was born in Fittie in 1933 and attended Commerce Street School in Kittybrewster, prior to completing his education at Robert Gordon's College and Gray's School of Art.
His involvement in grassroots life was all-encompassing. He was a founding member of Ferryhill Community Council in 1977 and edited the Ferryhill Focus publication for many years
He was actively engaged in organising an annual art exhibition and an instrumental presence in a string of events – including the presentation of the Millennium medal to every child at Ferryhill Primary School. He was also a pivotal figure in the restoration of the Ferryhill Church Bell, which had not rung for 30 years, but was duly completed in time for Hogmanay in 1999.
He was married for 57 years to Sheila after their wedding at Garthdee Church in 1959 and they had three children, Colin, Trevor and Pauline.
His daughter said: "He was a warm and friendly gentleman, the type of person you could quickly be yourself with. He was down to earth and held no airs and graces, and he was as trusting as he was trustworthy.
"He had a passion for local history and genealogy and founded the Runcie Family Name Association, whose membership spans the globe.
"Indeed, one of the Australian Runcies sent us this tribute: 'John Runcie, through relentless effort, brought a sense of identity to the Runcie name.
"'He will be sadly missed and it is to hoped his work will continue. Our daughter, Emma, is particularly grateful to John Runcie and his family for their many kindnesses and their knowledge when she went to Cullen and Aberdeen to track down her roots."
Education was at the heart of Mr Runcie's life and works. He taught in a variety of country schools, including Rhynie, Lumsden, Kennethmont, Kildrummy and Strathdon, and subsequently flourished at Powis School and Summerhill Academy.
His daughter admitted Mr Gerrard did not suffer fools gladly and occasionally locked horns with authority after being a founder member – and later, chairman – of the Ratepayers Association, whose membership rose to over 10,000 at its peak.
She added: "He wasn't one to shy away from controversy – he once said that changing the views of the local authority used to be likened to hitting your head against a brick wall.
"But now, it is like hitting your head against a reinforced concrete wall with buttresses."
Mr Runcie was a positive influence throughout his life and received an outstanding service to the community award in 1999 – though was not the sort of man to go looking for plaudits.
Mr Runcie died on January 10.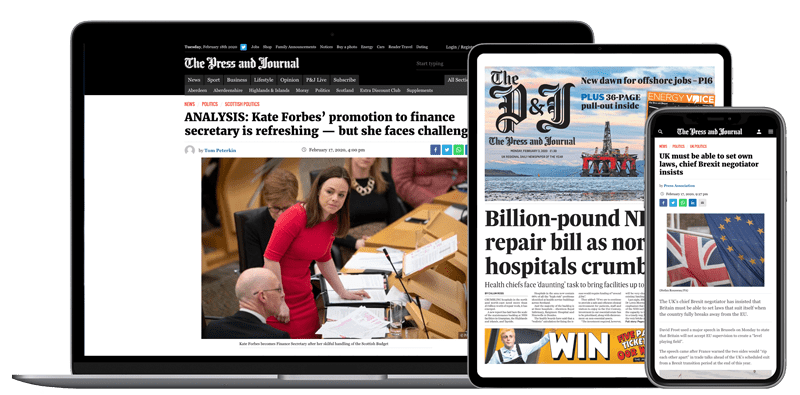 Help support quality local journalism … become a digital subscriber to The Press and Journal
For as little as £5.99 a month you can access all of our content, including Premium articles.
Subscribe