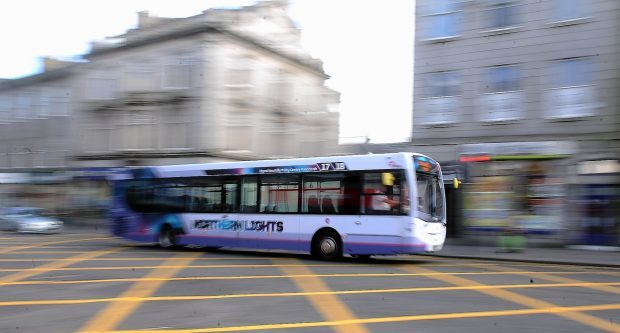 Aberdeen City Council has been urged to protect local bus services, which were saved from the axe last year after a campaign by local communities and councillors.
Hazlehead, Ashley and Queen's Cross member Ross Thomson, prior to his election as a North East MSP, helped to secure tens of thousands of pounds in funding from the local authority to subsidise vital bus routes in his ward after cuts by bus operator First.
The fightback was launched after First announced the withdrawal of the Number 5 route and contentious changes to the timetabling of the Number 15 route, which serves Cragiebuckler and Airyhall.
Many pensioners living in the areas rely on public transport to visit shops and attend hospital appointments.
Next week, members of the council's communities, housing and infrastructure committee will be asked to renew the authority's commitment to spending £38,610 on keeping the 15A service going for another 12 months.
Council officers have recommended approval of that option, but have also recommended the replacement for the Number 5 route, the Stagecoach 95, is scrapped.
Mr Thomson said: "A lot of work went into securing these services for the past year, and local residents were very grateful that the council was able to step in and provide funding.
"Obviously, we would rather that the services were not cancelled in the first place. But that decision was made, and I felt that we had to do something about it.
"When taken in the context of a £500millionplus council budget for 2017/18, this is not a huge amount of money.
"However, these are vital services that allow people to get to the shops at Mannofield and Garthdee who would otherwise be unable to do so.
"I hope that councillors will give serious consideration to continuing these services and take note of the support within the local community for doing so.
"I am writing to all members of the Communities, Housing and Infrastructure Committee, urging support for these key bus routes and I hope councillors will listen."
Members of the committee will make a decision on Tuesday.