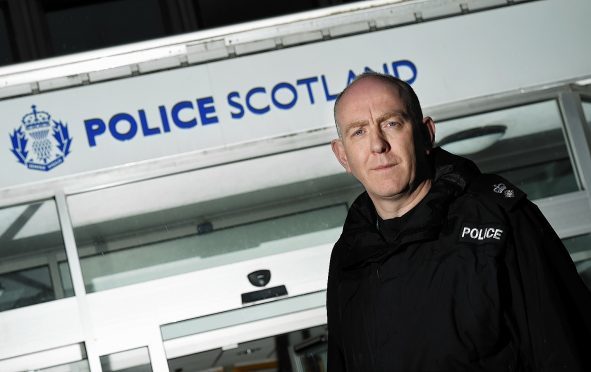 Aberdeen is safer now than at any point in the past five years, new figures suggest.
Chief Superintendent Campbell Thomson presented a recent performance report to the city council yesterday which revealed a large drop in the number of offences committed.
Between April and September last year there was a 57.4% drop in drunken disorderly behaviour compared to a five-year average over the same period as well as a fall of 26.9% in general disorder.
During this time officers seized more than £900,000 of drugs, more than £120,000 was taken from criminals and assets worth around £2million were picked up.
There was also a fall of more than 12% in crimes over the festive period.
Ch Supt Thomson welcomed the fall in crime.
He said: "We are committed to dismantling serious organised crime groups and I can assure the local community that officers are doing all they can to ensure the city remains a hostile environment for predominantly English-based groups to operate.
"I would also like to remind the local community that they can play the most crucial role of all by telling us when and where suspicious activity is happening.
"By having the confidence to tell us your concerns we can collectively make it very difficult for criminals to operate.
He added: "Tackling acquisitive crime also remains a priority for the division under Operation Magpie as we know the distress these incidents can cause the victims involved.
"A huge amount of preventive and proactive work is carried out on a daily basis to tackle offenders and we are committed to reducing the impact on our communities."