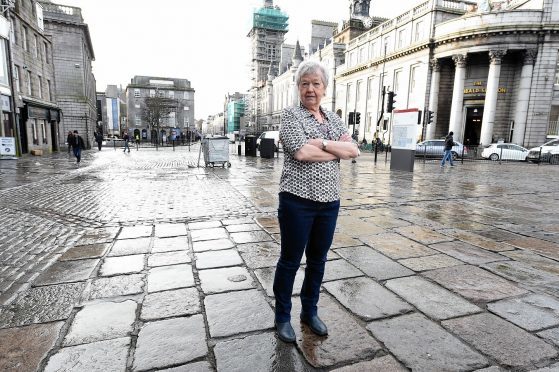 Calls have been made for the cobbles at the city's iconic Castlegate to be repaired.
Pensioner Anne Forbes regularly volunteers at the Salvation Army cafe in the Citadel, but after falling recently has since discovered other customers are scared of crossing the cobbles.
She is now urging the city council to take action.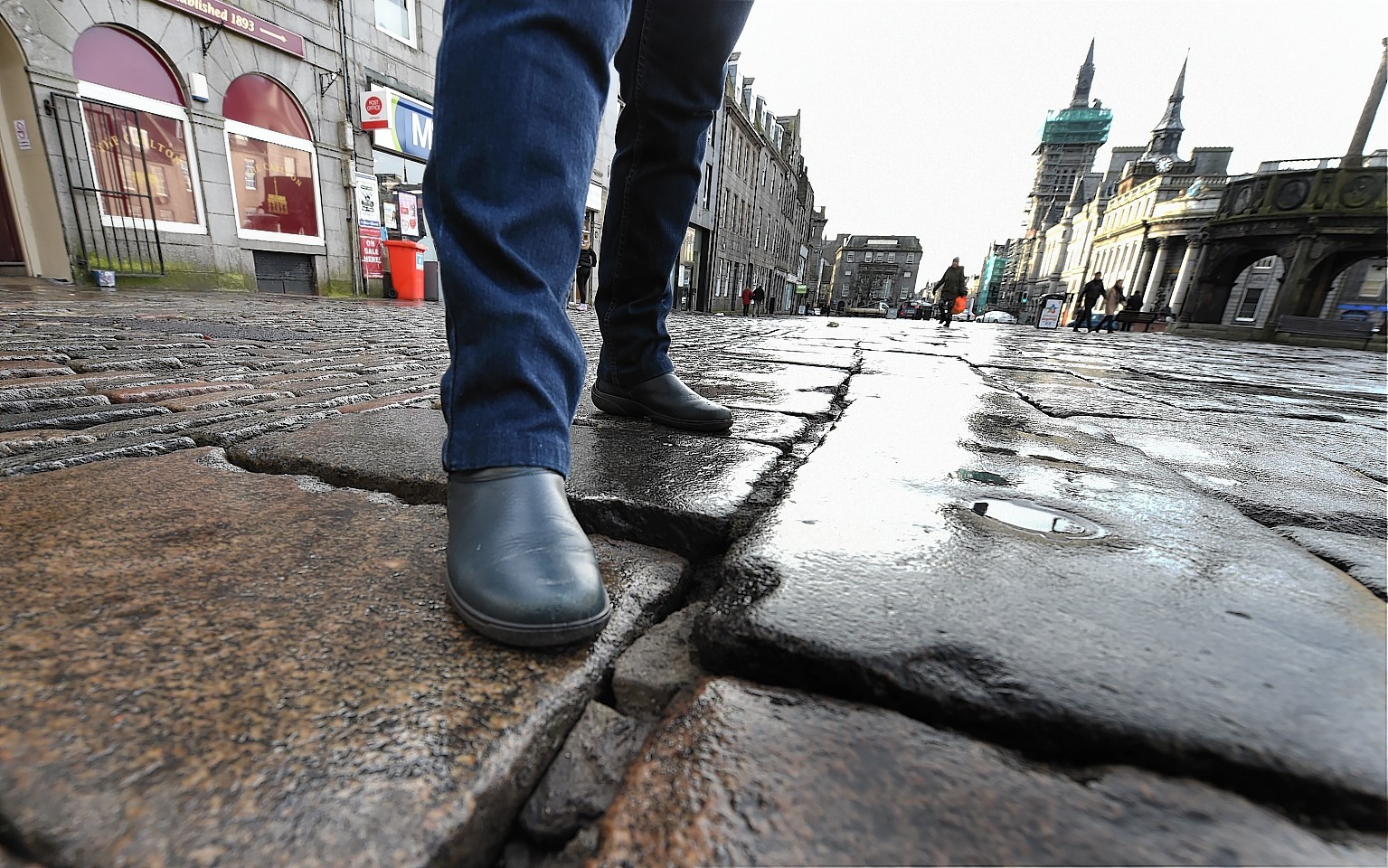 Mrs Forbes, who is in her 80s, said: "They are frightened in case they fall over – not just to come into the cafe, but also going across to St Peter's Church.
"I fell over myself recently and gave myself quite a shock – hurting my knee and hip in the process.
"It is so humiliating – you just can't take your eyes off them as you walk along. Luckily someone picked me up, but I'm told this is a common occurrence."
Mrs Forbes claimed others have been seriously hurt as a result of tripping on the uneven cobbles and paving stones, with one person breaking their jaw and another breaking their leg.
Another long-standing charity volunteer worker on Castlegate, Alex Carnie said he has often picked people up from the pavement.
He said: "There have been quite a lot of people since I have been volunteering. I saw one guy go down last week – we managed to get him to his feet with no harm done, but he was lucky.
"The council have been out to fill in some holes, but they just fill them with concrete and they eventually go again – it needs a long-term solution."
The Castlegate has recently been identified as a project in the Aberdeen City Centre masterplan – with re-surfacing being a key part of the scheme.
But Councillor Michael Hutchison, who has previously campaigned for improvements, suggested action was needed sooner.
He said: "Something needs to be done. It's good to see it in the master plan, but I will continue to push for the works to come forward."
A city council spokeswoman said: "The area is regularly inspected and deficiencies are repaired accordingly.
"Anyone spotting problems in the area are encouraged to use the Report It function on our website or by phoning 03000 200 292."