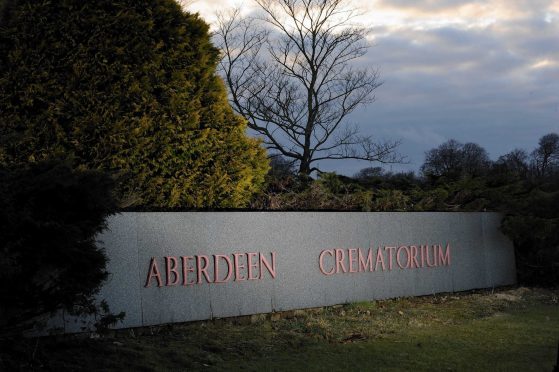 The number of cases of bereaved families seeking compensation following the baby ashes scandal in Aberdeen has more than doubled in the last week before the city council's deadline.
Last night Thompsons Solicitors, the firm representing the families, confirmed that at least 143 cases involving Aberdeen's Hazlehead Crematorium were being dealt with – last Monday the firm were representing 67.
And those affected by practices at the site, which were described by Dame Elish Angiolini in a report into the scandal as "abhorrent", still have until 5pm tpmorrow to lodge their claims.
The damning report, which was published last summer, revealed that babies had been cremated along with unrelated adults in Aberdeen.
Parents were then told that there were no ashes.
It was commissioned by the Scottish Government in 2014 after a similar scandal in Edinburgh, where it emerged that a crematorium had been secretly burying or scattering the ashes of babies for decades without knowledge of their families.
Aberdeen City Council announced in December that it had approved a financial compensation scheme for those affected.
A spokesman for Thompsons Solicitors said: "Claims made tomorrow before the close of our office at 5pm, obviously assuming that they are legitimate claims, will be accepted.
"So far there's 143.
"But that might change by the end of play tomorrow."