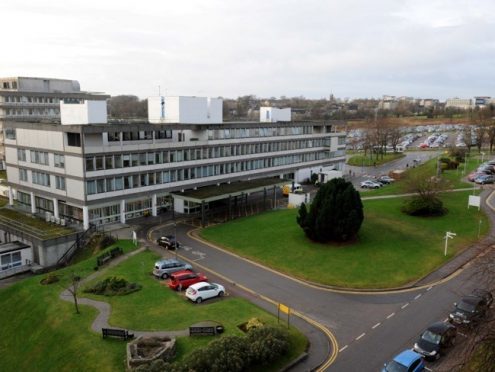 NHS chiefs have approved a further £9.6million towards refurbishing ageing health centres and hospitals across the north-east.
Dating back to 2012, the programme aims to renovate properties and dispose of outdated buildings, while the health board tries to complete £63million worth of work to its estate before 2022.
The NHS Grampian board met yesterday to approve the next stage of work in the process.
The assets set for demolition include Aberdeen Maternity Hospital, which is scheduled to be torn down in 2021.
A number of the sites marked for demolition – including the Eye Outpatient Clinic, Foresterhill Health Centre and the Breast Screening Clinic – will make way for the new Baird Family Hospital and ANCHOR Centre which is scheduled to open in 2020 at a cost of £120m.
But NHS Grampian admits this will still leave it with a large maintenance backlog in 2022.
A report to the board read: "The total assessed backlog risk across all NHS Grampian properties at April 2012 was £193.4m, of which £76.2m was high or very high risk.
"The level of backlog risk is estimated to reduce from £193.4m at April 1, 2012 to £129.8m at April 1, 2022."
Dr Annie Ingram, the health board's director of workforce, said: "We have to remember a lot of the things we approved are long-term changes. "
NHS Grampian chief executive Malcolm Wright hailed the approved funds as a "big step forward".
He added: "We still have a sizeable backlog maintenance programme to go through, but I think that the £9.6million that was approved by the board this morning is another big step forward.
"When I walk around Aberdeen Royal Infirmary, I can see a number of areas that have been significantly refurbished through the programme.
"This is the next phase in that development and I think – if you add that with the Baird Family Hospital, the new cancer hospital and the elective care centre we are going to have at Aberdeen Royal Infirmary – we have made really significant progress improving the fabric of the building and the safety of the building.
"Will it be perfect? No it won't. But we are making real progress and I am very proud of that."