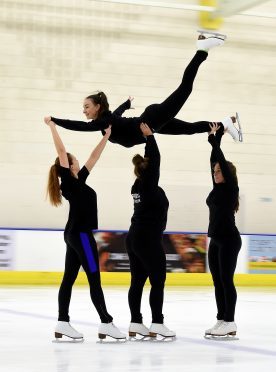 An Aberdeen synchronised skating club, Team Zariba, has launched an urgent bid to raise £30,000, so they can compete at the World Championships in the United States in April.
All 18 skaters, their coach and two managers must now fund their own space on the trip, scheduled to take place from April 6-9, if they stand a chance of flying the flag for Britain.
The senior team, part of the successful Aberdeen synchronised skating club, which trains at the Linx Arena on the Beach Boulevard, receives no athlete funding and is depending on the generosity of north-east people to fulfil their dream.
The all-girl skating ensemble, ranging from age 15 to 26, was crowned British champions in 2013, 2016 and 2017 and Scottish champions from 2013-2017.
They have also represented Great Britain in Budapest last year.
Sara Paterson, head coach, said: "We were thrilled when our dedication paid off and we were selected ahead of a Welsh and English team to represent Great Britain in Colorado Springs.
"Unfortunately, this trip is completely self-funded and we need to raise a substantial amount of money in a short timeframe to fully cover the trip."
"Sadly, there is no athlete funding available for the skaters. We have had very little time to complete forms and to wait for financial award acceptance and if we don't get the money, we just don't go.
"There are teams sitting in second reserve and third reserve, so Great Britain will have a team whether it's us or not – but it would be a pity if it wasn't us.
"This is the trip of a lifetime and I desperately hope we secure further funding to enable the team to go.
"Despite the hours and months of training, the real hard work will be raising the cash, so we are asking local businesses and members of the public for sponsorship and have started a Crowdfunding page for donations.
One local businessman with a shared passion for ice sports has already pledged to help Team Zariba's world championship quest.
Owen Reynolds, director of OR Creative, who also plays ice hockey for Aberdeen Lynx is set to sponsor Zariba skater Lois Stephen.
He added: "I've been fortunate to have been sponsored myself while playing for the Lynx, so know only too well how important this funding is for the team.
"The individual player sponsorships help to alleviate the running costs of the club and I figured the same could work for Zariba.
"Hopefully, a few more of the girls can get individual sponsors for on-going support, on top of much needed funds required to send them off to Colorado Springs.
"The team are really talented, but it's up to the people of Aberdeen to help them on their way to become world champions. Here's hoping they will get the support they deserve."
To support Team Zariba's trip, visit www.justgiving.com/crowdfunding/TeamZaribaGBR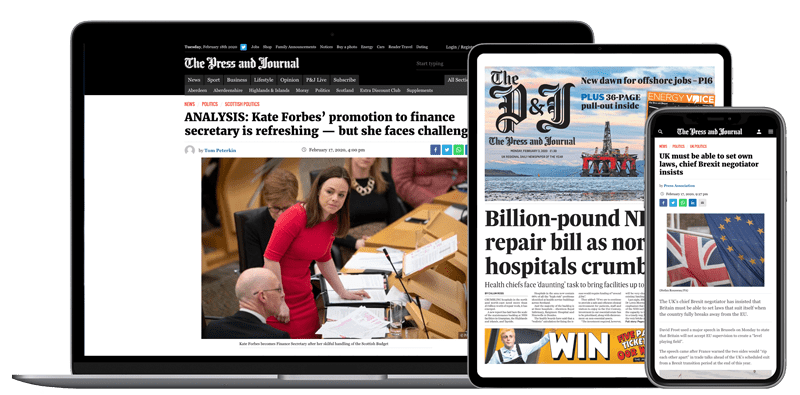 Help support quality local journalism … become a digital subscriber to The Press and Journal
For as little as £5.99 a month you can access all of our content, including Premium articles.
Subscribe