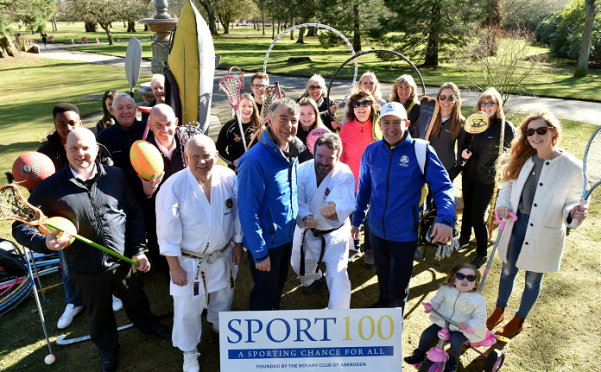 Aberdeen Rotary Club is celebrating its century in the city by launching a new charitable and physical activity project.
Sport100 is raising money for the Denis Law Legacy Streetsport initiative by asking the public to do something sporty 100 times in a fortnight, whether it be playing 100 holes of golf or cycling or running 100 kilometres.
The two-week period is from June 17 until July 1 and, for a charitable entry fee of £20 for adults and £5 for under-16s, participants will be given free membership of Aberdeen Sports Village, Robert Gordon University Sport and all Sport Aberdeen facilities.
The organisation is also looking for support from local businesses who can donate £100 towards the venture, which was launched yesterday in Hazlehead Park exactly 100 days before the start of the scheme.
Peter Carry, president-elect of the Aberdeen Rotary Club, originally came up with the idea for Sport100 last November, and is delighted it is now up and running.
He said: "I'm thrilled to see so many people interested in it.
"We are thrilled with the support we have had to get free membership from all the venues.
"The beauty of it is you set your own challenge, whether it is walking to the end of the road or running up a mountain, whatever you choose."
Mr Carry will be tackling a very special mission himself during the two weeks.
He added: "I am using the word Sport, so I am doing a challenge for each letter.
"S is swimming so I'm doing 100 lengths of a pool, P is press ups so I'm doing 100 of them, O is for on the wall, so I'm going to Transition Extreme and I'm going to climb the wall 100 times, R is ride my bike, so I'm going to ride 100 kilometres on Aberdeen's cycle routes and T is tekki shodan karate and I'll be doing 100 of them."
David Suttie, a trustee of the group behind the Streetsport programme, which helps thousands of children in Aberdeen, said: "We are absolutely delighted to be involved.
"Rotary is a great charity donator, and the fact they have chosen Denis Law Legacy Trust Streetsport to be a beneficiary is great news."
To sign up for Sport 100, go to www.sport100.co.uk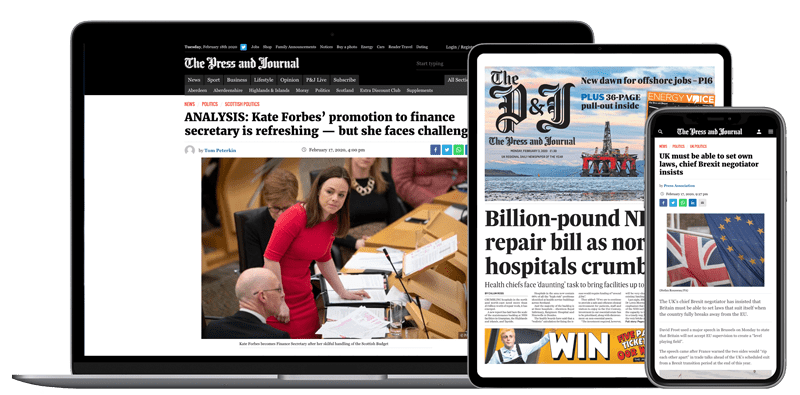 Help support quality local journalism … become a digital subscriber to The Press and Journal
For as little as £5.99 a month you can access all of our content, including Premium articles.
Subscribe