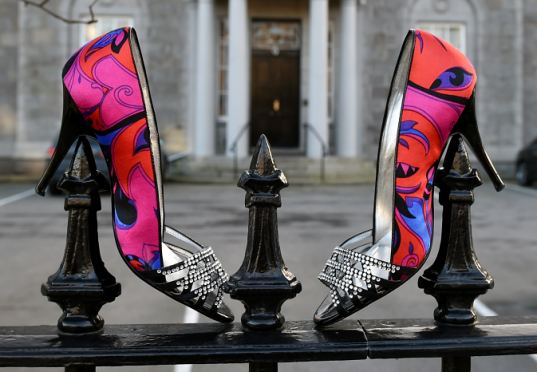 Members of one of Aberdeen's oldest private clubs have voted overwhelmingly in favour of allowing female members for the first time in its 163 year history.
An extraordinary general meeting was called at the Royal Northern and University Club (RNUC), based at Albyn Place, on Tuesday evening – the day before International Women's Day – to decide whether or not ladies should be able to join as members.
Of the around 200 members that attended the meeting, 86% voted in favour of the move.
The issue had been a topic of much debate at the club for a number of years, but when its new chairman Robert Smith was elected in November, he decided to once again push for change.
Yesterday Mr Smith said he is happy with the decision of the RNUC members.
Mr Smith, who himself has been a member of the RNUC since 2003, said: "Immediately after I became chairman in November last year I held a consultation exercise amongst the membership as it was quite evident that there was an increasing number of them who supported a fundamental change.
"Ladies have of course always been welcome in the club as guests, but that consultation showed there was a significant majority of members in favour of the change, and accordingly I called an extraordinary general meeting.
"There was an excellent turnout, one of the biggest turnouts I have seen in a considerable number of years, and 86% of those present voted in favour of the change.
"This change is welcome.
"Amongst the legal, medical, accountancy and other professions in the wider business community, there are number of ladies in senior posts who I am sure would enjoy the conviviality and relaxation which comes with club membership, and as chairman I look forward to receiving their applications for membership going forward."
Aberdeen North MP Kirsty Blackman said the move is positive for women in the north-east.
She said: "The exclusion of women from private members clubs is a custom that may have been commonplace in previous centuries, but now that we've evolved a bit this sort of discrimination needs to end.
"I am pleased to see this club overturned their previous position and I am sure it will do their reputation much good to have made this long overdue change."