Aberdeen FC's new £50million stadium will provide "major economic benefits" to the city according to its backers, despite the publication of a critical report.
The club is committed to building a new venue at Kingsford, near Westhill, which includes a 20,000-seat stadium, training pitches, a heritage museum and sports facilities for the local community.
However, a socio-economic report produced by the city council accused the developers of overestimating how much cash and how many new jobs it would bring to the city.
George Yule, executive vice chairman of the Dons, insisted the new development would result in financial gain for the north east, regardless of the report's claims.
He said: "The planning process for major developments like this allows for challenge and ongoing dialogue to ensure that the planning authority is equipped with all the information it requires to make an informed decision.
"The project team is continuing to work through any outstanding points as part of this process. The fact remains that a £50million private sector-led investment will bring much-needed confidence to the region when we most need it.
"That's not to mention the major economic benefits to the city and surrounding region, a view which has been supported by various business groups as part of the consultation process.
"Equally, Aberdeen FC's contribution to the local economy is significant and our ability to maintain and grow this is dependent on securing the new facilities."
Gordon Duncan, a board member of fans group Dons Supporters Together, believes the new stadium will provide the regeneration the city needs, and fears that if it doesn't go ahead, the club could lose top stars and boss Derek McInnes.
He said: "The report is really far wide of the mark. It focuses on the negatives and doesn't consider the positives.
"I know some fans would prefer the club to stay in the city centre, but the fact is the club needs this and the city needs regeneration.
"A new stadium would also be a big draw for new players. If we don't get it, I fear we could lose Derek McInnes and big players like Niall McGinn and Jonny Hayes."
The report, signed off by the authority's economic advisor, Jamie Coventry, argued there was no clear evidence the net gain to Aberdeen from the Kingsford development would amount to £108million.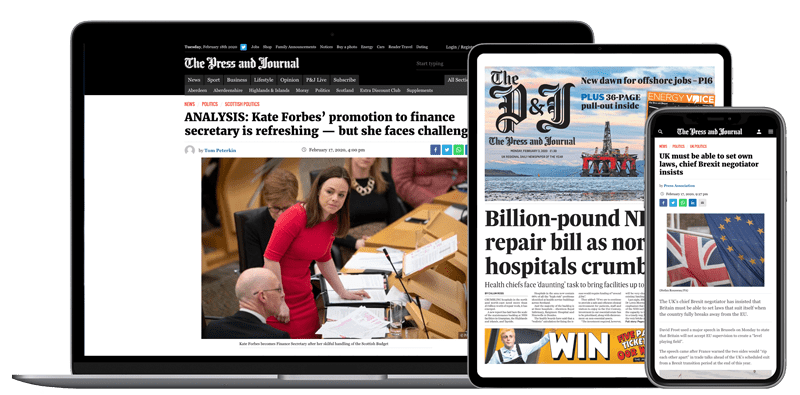 Help support quality local journalism … become a digital subscriber to The Press and Journal
For as little as £5.99 a month you can access all of our content, including Premium articles.
Subscribe