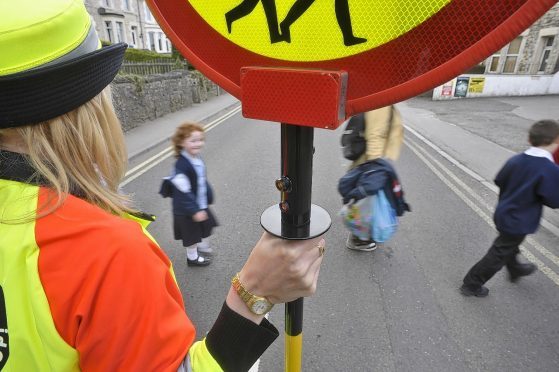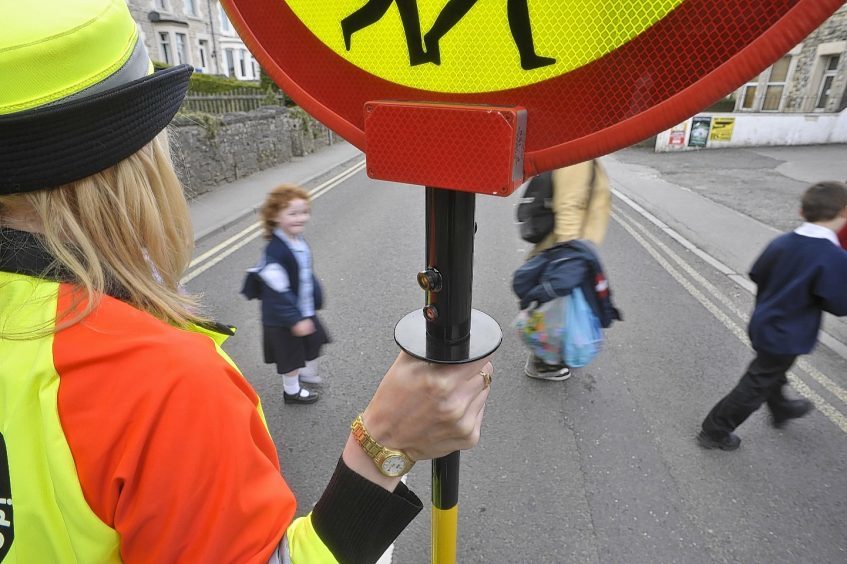 More than half of Aberdeen schools do not have a school crossing patroller.
The figures, which were obtained by the Press and Journal through the Freedom of Information Act, show that out of 71 schools in the Granite City 37 do not have a patroller to help pupils and parents cross the streets.
The number of vacancies has more than doubled in recent years.
In 2011/12 there were just 16 vacancies out of 70 sites in Aberdeen, but this number has steadily increased to now sit at 37.
These figures also compare poorly with Aberdeenshire where out of 80 permanent school crossing patroller sites across the region there are just five vacancies.
Chairman of Aberdeen Community Safety Partnership, Martin Greig, believes the lack of patrollers in Aberdeen is putting lives at risk.
He said: "It's very disappointing that there are so still so many vacancies across the city.
"People's lives are at risk when there are insufficient numbers of crossing patrollers."
Mr Greig also believes that more could be done to fill the vacancies.
He added: "Further efforts need to be made to recruit more patrollers.
"I appreciate that there are difficulties in attracting individuals to this job but it is a vital position which protects so many people, particularly children, walking to and from school.
"Many schools are located on or near busy traffic routes, particularly schools closer to the city centre.
"So there is obviously a very strong case for stepping up the efforts to fill these vacancies.
"The council needs to do all it can to create incentives that will encourage individuals to come forward."
Aberdeen City Council's Education Convener, Angela Taylor, refuted claims that the lack of school crossing patrollers is putting lives at risk and insisted the council was doing all it could to fill the vacancies.
She said: "Every school has a safe walking route to school so schoolchildren's lives are not being put at risk.
"Crossing patrollers are generally in place as an extra safety measure."
An Aberdeen City Council spokeswoman said: "School crossing patrollers are a very valued group of staff and are very dedicated to the role that they carry out. Most patrollers have an association with the schools that they service i.e. are grandparents, parents, aunts or uncles of school pupils.
"Unfortunately, as a group of staff, patrollers tend to be older and retirements are now becoming more frequent.
"Janitorial team leaders do their utmost to provide cover at all points within their areas of responsibility, but due to the large number of vacancies, we are simply not able to cover all points, at all times."