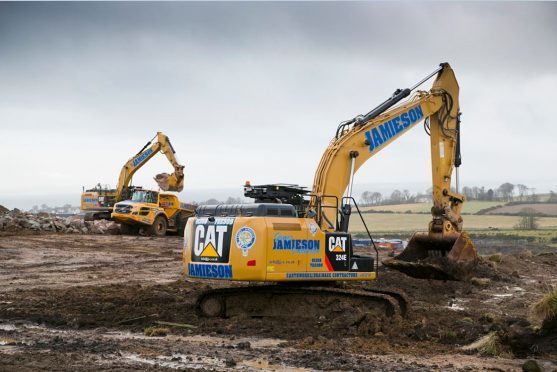 The Queen's cousin has announced a multimillion-pound expansion of a "new town" in the north-east.
Building work began on Chapelton of Elsick, which lies about five miles south of the city, in 2013.
Now developers Elsick Development Company (EDC), owned by the Duke of Fife, have moved forward with fresh proposals.
The latest plans include a £3.5million expansion, which will include 250 more homes, a luxury retirement village from Liberty Retirement Living, as well room for businesses, green space and a children's play park.
The first phase of work will be carried out by long-term contractor Wm Donald Ltd, who will be responsible for roads, utilities, ground and landscaping works.
Company founder and director Willie Donald said: "We are delighted to have been chosen again as the infrastructure contractor at Chapelton.
"The next phase will contain the same high standards of design and we are well placed to provide the roads and services."
Meanwhile, there will be a further £1.5million invested in a new community centre in Liddell Park, which will initially be used as the sales office for the retirement village, which will be built by AJC Construction.
And the cash has also been used to pay for rock removal and ground preparation for the expansion, which is being carried out by James Jamieson Construction.
The Duke of Fife, director of Elsick Development Company added: "The latest development will see the provision of additional green space, Liddell Park, which will house a children's play park. Neighbouring Liddell Place will also provide new commercial opportunities and deliver the town's first bistro and a handful of new shops."
Last year, Aberdeen City and Aberdeenshire councils were dealt a major blow when the EDC successfully challenged an £8million bill over the development.
The company had been asked to hand over the cash for the north-east's strategic transport fund as part of its planning consent for Chapelton but Court of Session judges reduced the bill to just £287,000.