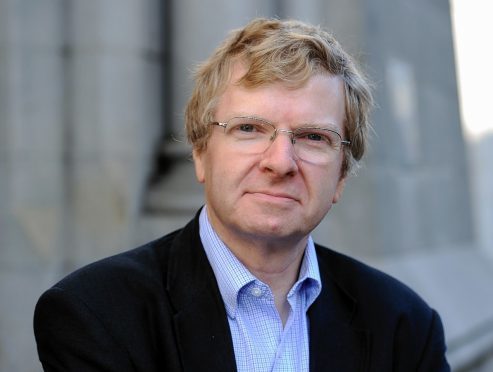 Aberdeen's Conservative group has come under fire after it emerged the party would not be launching a local manifesto for the upcoming council elections.
City branches of the ruling Labour party and opposition SNP and Greens have already put forward their pledges for the Granite City with the Liberal Democrats expected to follow this week.
But it has now emerged that the Conservatives, who have been a junior partner in the ruling Labour-led coalition, will not be releasing a specific manifesto for Aberdeen.
The Tories have been enjoying good polling numbers nationally, with a recent poll showing up to 33% of Scots will back them at the general election in June.
But now, with less than two weeks until the council vote on May 4, the group has been accused of neglecting local issues.
SNP group leader Stephen Flynn said: "A manifesto is a chance for parties to outline their priorities for the council term ahead – for the Tories to openly accept that they have none is beyond comprehension, particularly given that they have been in administration for five years.
"It's clear that a vote for the Tories in Aberdeen is a vote for five years of unbridled conservatism, with not even a manifesto pledge to hold them to account."
He was echoed by Liberal Democrat group leader Ian Yuill, who said: "I think this shows a degree of contempt for the people of Aberdeen because they are not standing on local issues."
Labour leader Jenny Laing said her party was focused on local issues.
She said: "I think we have seen from the Conservative literature that they want to fight on national issues.
"But the public also want to know what politicians are going to at a local level and that's why we have ran a local campaign."
But outgoing Tory councillor Ross Thomson, a north-east MSP who will be fighting for the Aberdeen South seat at the upcoming Westminster elections.
He said: "We have a strong team of candidates who have been clear about their local priorities for the city.
"They will be champions for their individual wards, rather than blindly following party diktat like the SNP.
"Our national manifesto includes plans to allow councils to retain local property taxes – a policy which could address the unfair funding settlement which currently penalises Aberdeen."